Subscribe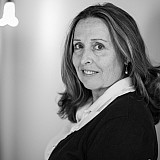 Tony Stewart and the No. 14 team appear on the right path.
For the first time since Bristol Motor Speedway in April, Tony Stewart posted a top 10 finish on Sunday. 
Despite winning three Sprint Cup championships and 48 Cup races, the last year has been forgettable. 
So when Stewart landed in the top 10 for the first time in 13 races, the accomplishment surprised the driver of the No. 10 Mobil 1 Chevy.
"Way to hang in there all day, sorry about that" crew chief Chad Johnston told Stewart after crossed the finish line ninth at Pocono Raceway.
"Where did we finish in the race," Stewart asked."
"P9, bud," Johnston replied. "P9."
"Oh, I'll take that, I guess," Smoke said.
Supporting cast
Stewart's teammates Kevin Harvick and Kurt Busch have led the charge at Stewart-Haas Racing this season, but the fellow champions that have a pair of wins each in 2015 were knocked out of contention early on Sunday.
Harvick's engine expired 20 laps into the Microsoft 10 400. Busch — after leading 13 laps — was tagged by Paul Menard and finished off by Sam Hornish Jr., who lost radio communication with his spotter. The No. 41 Haas Chevy was forced to the garage for repairs but returned to the track for a 37th-place finish.
But Stewart, who has shown speed in qualifying the last two weeks, started the race fifth and led the first round of time trials on Friday. He pitted for the final time on Lap 125, two laps after the front pack led by Joey Logano, Kyle Busch and Martin Truex Jr. 
Stewart was running 12th with 10 laps remaining in the race and in perfect position to pounce when first Logano, then Truex and eventually Busch all ran out of fuel and Matt Kenseth won the race. 
It's a good place to start, hopefully, we can build some momentum.

Chad Johnston
Despite Stewart finishing ninth and picking up his 23rd top-10 finish at the two-mile track, Johnston was still apologetic. 
"It could have been better, sorry about that," Johnston said. 
"It could've been a helluva a lot worse," Stewart replied. "The last time I checked, I don't even know if we've been in the top 10 this year. So, I think we'll take that, bud."
"Way to stay with it," Johnston said. "It's a good place to start, hopefully, we can build some momentum."
Turning things around
It's been a difficult two years for Stewart, who broke his leg nearly two years ago during a wreck at Southern Iowa (Oskaloosa) Speedway while driving a 360 winged sprint car. After missing the final 15 races of the 2013 season, Stewart returned to Daytona with Johnston as his new crew chief. 
Stewart posted two top fives early in the season and six top 10s in the first 21 races of 2014, but was sidelined again following a fatal accident including Kevin Ward at Canandaigua Motorsports Park on the Saturday night prior to the Cheez-It 355.
Prior to Indy, Stewart defended Johnston's performance after critics questioned the No. 14's third crew chief in seven seasons.
"I still really like working with Chad Johnston," Stewart said of his fellow Hoosier. "I don't feel like he's what's holding us back.  There's something about the way this package is that just doesn't suit my driving style.
"So, you know, I'm holding him and the team back versus vice versa.  So it's just a matter of me trying to figure it out, figure out how to go forward and get our cars better."
This weekend provides a fresh start for Stewart at Watkins Glen — his winningest track with five victories. In 14 starts, he's enjoyed his best average start and finish — 6.3 and 7.9, respectively. 
For Smoke fans, a reversal of fortune can't come soon enough.