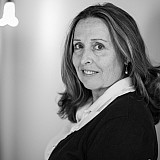 Before Austin Dillon made his final qualifying attempt at Texas Motor Speedway, the No. 3 Richard Childress team told their driver, "Let's go get ourselves a cowboy hat."
Dillon did just that with a lap of 192.301mph on Friday. 
"We want to prove that we can win a race before the end of the year, so this is big for us," Dillon said. 
For Dillon, it was his first pole at Texas and the third pole of his Cup career.
"It is our second pole of the year, and I can't be happier for RCR and everybody back at the shop," Dillon said. "A lot of hard word and effort goes on. We missed the Chase by just two feet. We want to prove that we can win a race by the end of this year. This is big for us. 
"I thought I messed up the lap truthfully. I got a lot of good speed off of two, but turn three I turned in and missed my corner, but it worked out.  Proud of these guys and everybody back home."
Joey Logano was first on the track for the final round and posted a fast lap of 192.260mph, which held up for the second best lap in time trials. 
Kevin Harvick will roll off third on Sunday after posting a lap of 192.178mph. Brad Keselowski (192.130mph) was fourth followed by Kyle Larson (191.959mph) and Paul Menard (191.523mph). 
Chaser Matt Kenseth (191.381mph) was seventh-quick followed by rookie Ryan Blaney (191.272mph), Carl Edwards (190.988mph), Kurt Busch (190.543mph), rookie Chase Elliott (190.429mph) and Martin Truex Jr. (189.560mph).
Following Elliott's run, he told his team, "I figured if it was going to work, it was going to be big."
Dillon, who is enjoying his third full season on the Sprint Cup tour, says qualifying for the Chase this season was a game changer for the No. 3 Richard Childress Racing team.
"It's big," Dillon said. "Truthfully, I felt like together as a team, our team is very strong.  We've just been missing here and there. It is going to be good to have another year with this group of guys to see what we can do next year."
Round 2 
Kevin Harvick posted the fastest lap in second round — 194.063mph. 
Carl Edwards (193.938mph) was second-quick followed by Austin Dillon (193.002mph), Joey Logano (192.981mph), Paul Menard (192.719mph) and rookie Chase Elliott (192.219mph). 
Martin Truex Jr. (191.741mph) led the second group of six drivers to transfer to the final round. Kurt Busch (191.673mph) was eighth followed by Ryan Blaney (191.476mph), Matt Kenseth (191.435mph), Brad Keselowski (191.279mph) and Kyle Larson (191.238mph). 
But the drama was with two of the Joe Gibbs Racing cars. Denny Hamlin, who was sideways in Turn 4, was 22nd after 23 cars attempted first qualifying runs. He only improved to 17th-fast on his second attempt — where he will roll off for the AAA Texas 500.
"It didn't have the grip it needed to make it to the final round," Hamlin said. 
Just after the clock started on Round 2, Busch returned to the garage with a leaky water hose that wasn't clamped to the engine block. Since he did not take a lap, Busch will start 24th on Sunday.
Jimmie Johnson, the defending winner of this race, will start 19th. Johnson has already advanced to the Champion's Round at Miami-Homestead Speedway. 
Round 1 
In his back up car, Kyle Busch shot to the top of the speed chart with a lap of 194.056 after 36 drivers made their initial runs. But moments later, Joey Logano bumped Busch with a lap of 194.266mph.
Kevin Harvick was third (193.861mph), followed by rookie Chase Elliott (193.805mph), Martin Truex Jr. (193.264mph), Kyle Larson, (193.188mph), Denny Hamlin (193.154mph), Austin Dillon (193.133mph), Carl Edwards (193.016mph), Kurt Busch (192.809mph), Paul Menard (192.809mph) and Ryan Newman (192.775mph). 
The bottom 12 drivers transferring to the second round included rookie Ryan Blaney (192.671mph), AJ Allmendinger (192.479mph), Matt Kenseth (192.431mph), Jimmie Johnson (192.369mph), Tony Stewart (192.239mph), Brad Keselowski (192.205mph), Casey Mears (192.048mph), Aric Almirola (192.027mph), Alex Bowman (191.952mph), Danica Patrick (191.939mph), Jamie McMurray (191.911mph) and Ricky Stenhouse Jr. (191.198mph).
Greg Biffle, who has two wins at Texas, barely missed a transfer spot and will start 25th on Sunday.