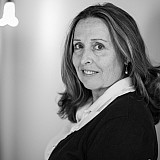 Austin Dillon showed his hand by leading first practice at Auto Club Speedway.
His confidence showed after the Friday session when the driver acknowledged, "We've got a shot at the pole, for sure."
Dillon backed up his statement by winning his first pole at the two-mile track on Friday with a lap of 188.482 mph (38.2 seconds). 
"This is a start, we have a long way to go," said Dillon, after earning his second pole in 90 career Cup races.
"It means everything. That is what I said down the backstretch. A Daytona 500 pole sitter, now I got a pole somewhere else. To do it at a drivers race track like this at Fontana it means a lot to me. Just proud of this American Ethanol team we've had fast cars all year long.  I knew going into that third session if I didn't make mistakes I would have a shot. I just stayed with it off of (Turn) 4. I kept my locker locked as much as I could with the gas just keeping as much fuel to the car as I could.  It worked out for us."
Bakersfield native Kevin Harvick was second quick on his attempt with a lap of 188.329 mph. Despite setting a new track record in qualifying, Denny Hamlin (187.637 mph) mustered just the third fastest time with Dillon's teammate Ryan Newman running fourth (187.276 mph). 
The Joe Gibbs Racing Toyotas of Carl Edwards (187.222 mph) and Kyle Busch (187.212 mph) ran fifth and sixth, respectively followed by Trevor Bayne (186.916 mph), the top qualifying Ford.
Joey Logano, who was the first driver off of pit road for every session, posted the ninth fastest lap (186.557 mph) followed by Jamie McMurray (186.345 mph), AJ Allmendinger (185.687 mph) and Kasey Kahne, who failed to make it to the line in time to post a qualifying lap in the last round. 
Round 2 
Denny Hamlin set a new track record in the second round with a lap of 188.511 mph during his qualifying run. 
Rookie Chase Elliott remained second fast (188.506 mph) followed by Austin Dillon (188.437 mph), Kevin Harvick (188.353 mph), Trevor Bayne (188.034 mph) and Jamie McMurray (187.857 mph).
Joey Logano, Carl Edwards, Kyle Busch, AJ Allmendinger, Ryan Newman and Kasey Kahne all transferred to the final round. 
Brad Keselowski, who won the Sprint Cup race here last year, was the last driver to attempt to improve his time but remained 15th with a lap of 187.232 mph.
"That was all I had, sorry about that," Keselowski told his crew. 
Round 1
Brad Keselowski waited until 19 cars took time before taking to the track. In his first lap, he bumped Kevin Harvick from the top spot with a lap of 188.482 mph (38.2-seconds). 
"I felt really good about it, you never know I guess," Keselowski told his crew over the radio.
Rookie Chase Elliott (188.408 mph) was second quick followed by Harvick (188,294 mph), Denny Hamlin (188.280 mph), Joey Logano (188.152 mph), Kasey Kahne (187.985 mph), Martin Truex Jr. (187.921 mph), Trevor Bayne (187.823 mph), Matt Kenseth (187.559 mph), Ryan Newman (187.559 mph), Jamie McMurray (187.539 mph) and AJ Allmendinger (187.539 mph). 
Rounding out the top 24 drivers that transferred to Round 2 was Kyle Busch, Austin Dillon, Jimmie Johnson, Ricky Stenhouse Jr., Paul Menard, Casey Mears, Brian Vickers, Carl Edwards, Ryan Blaney Chris Buescher Greg Biffle and Brian Scott. 
The biggest surprise in the first round was the absence of Kurt Busch from the top 24 that advanced. Busch, who won the pole last season, leads all current drivers with four poles at the two-mile track. Dale Earnhardt Jr. rolls off 27th.