Subscribe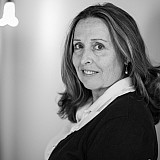 New crew chief invigorates No. 3 team at Richard Childress Racing.
Austin Dillon cowboyed up to post a career-high fourth-place finish at Michigan International Speedway on Sunday. 
After tying his second-best qualifying effort of the season on Friday, Dillon, 25, had to relinquish his second row starting spot after a valve spring broke on the No. 3 Dow Chevy in Happy Hour on Saturday. 
From the back to the front
Despite starting from the rear in the Pure Michigan 400, Dillon used strength — and strategy — to move from last to first in just 23 laps. Crew chief Slugger Labbe elected not to pit when the competition caution was called on Lap 21. When the leaders pit, Dillon moved to the front of the pack.
"We wanted to get track position and we had kind of made a plan from the beginning that would make or break us right there to stay out and we took a big gamble in not taking fuel at 20, just saved as much as we could to try and go a few extra laps, and it worked out," Dillon said.  
I think we were probably the second‑strongest car and then we just didn't adjust much

Austin Dillon
"Definitely a good call by Slugger.  I thought the 18 (Kyle Busch) was on the same strategy because he was kind of laying back at the beginning, but he ended up trying to pit and take track position, and our strategy worked out for us."
The No. 3 Richard Childress Racing team was one of just six squads that relied on five pit stops to complete the 400-mile contest. Throughout the race, Dillon led twice for a total of 19 laps — more circuits at the point than he had led in his prior 71 starts. 
Although Dillon remained with the leaders — and held an average position of 11.1 throughout the race — neither the Chevys nor the Fords had the necessary power to compete with the Joe Gibbs Racing Toyotas on Sunday. 
Leading laps
"He was pretty solid," Dillon said of Kenseth. "I got to the lead twice on him.  The first run I had a big enough lead where we had clean air and my car was turning pretty good out front.  It never seemed to get that back.  I kind of got tighter and tighter as the day went on as the rubber laid down.  We were really good though that first run.  We got the lead and stayed out in front of him.  
"I think we were probably the second‑strongest car and then we just didn't adjust much.  We didn't do many adjustments that we ‑‑  we haven't run up there a lot and it's hard to change a car that's capable of staying up there.  So if I did it over again, I'd probably start freeing up a little earlier.  His car was really good down the straightaway.  I got that one lead, Harvick pushed me ‑‑ he got me a good push and I got out front and had a couple runs on him.  
"The draft seemed to work pretty good for us, and I tried to pull under him off of 2, almost had it clear, went into 3, and looking back maybe I should have slid him. But it would have been hard to keep out in front of him.  He had a really strong car."
Still, since Labbe has assumed leadership on the No. 3 team, Dilllon has posted one top five and three top-10 finishes in the last eight races and has moved into the top 20 in the point standings.
"We'll take this and build some more momentum," Dillon said. "The last seven weeks have been great for us, and really enjoyed working with Slugger."