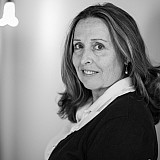 Kyle Larson understands the motives behind Ryan Newman's move at Phoenix.
HOMESTEAD, Fla. – It took a second for Ryan Newman to rub Kyle Larson out of the groove last Sunday at Phoenix.
The call to apologize on Monday took a bit longer.
But with championship implications, Larson understands why Newman made the move.
At least he is in the Chase; it would be a great move if he goes on to win the championship.

Kyle Larson
"We talked," Larson said. "I told him I was upset for 10 minutes then I realized Ryan knew what was on the line for him.  I think there are a lot of people out here that probably would have done the same thing that he did.  At least he is in the Chase; it would be a great move if he goes on to win the championship.  Like I said, I get over things pretty quickly."
Larson offered the driver of the No. 31 Richard Childress Racing Chevy an opportunity to explain himself. Coming from similar open wheel backgrounds, Larson, 22, feels Newman "is a great driver". He's "always been a fan of his" as chronicled in the picture of a young Larson next to Newman which was taken at Cal Expo Speedway for a dirt Silver Crown race, according to the driver.
Turn the other cheek
If the roles were reversed, Larson isn't sure whether he would take the same approach. The last time Larson pushed the issue, to win the 2013 Battle at the Beach, it was not received well.
"It's hard to really say until you are in that position.  I got a ton of criticism a couple of years ago when I did an even probably worse move at a late model race.  Yeah, I don't know, it's hard to say, but there is a ton on the line at that point."
Paying his dues
Larson, the frontrunner for Sprint Cup Rookie-of-the-Year, feels e's still learning what temperament of racing is acceptable among his peers. He's lean on his Ganassi Racing teammate Jamie McMurray and four-time Sprint Cup Champion Jeff Gordon to guide him along the way.
 In the Cup series most people race with respect, so I think I've gotten a lot better with that throughout my career.

Kyle Larson 
"I think in the Cup series most people race with respect, so I think I've gotten a lot better with that throughout my career so far, last year in Nationwide and this year in Cup," Larson said. "I feel like I've gotten a lot better with give and take and things like that.  With this new format it kind of throws a little different curve into it, where in the Chase each race is so important, so you see people take chances like that.  Yeah, it's hard to say if you would do the same thing in that point in time."