Get alerts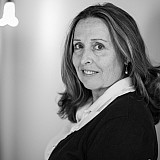 Michael Annett is grateful to be racing this weekend.
HAMPTON, Ga. – Happy Hour meant crunch time for Michael Annett.
After the No. 46 Pilot Chevy failed to advance through the inspection line in time to qualify for the Folds of Honor 500 on Friday, Brian Scott was gracious enough to relinquish the seat of the No. 33 Circle Sport Racing.
Although HScott Motorsports team missed the show, Annett, who is coming off a career-best Cup finish of 13th last week in the Daytona 500, is fighting to keep the momentum going.
Before final Sprint Cup practice, Annett and crew chief Jay Guy hung out in the No. 33 pit stall getting accustomed to the crew and the car.
We're running full-time and we need as many driver's points as we can get.

Michael Annett
"It's a big deal," Annett said. "I can't thank Mike Hillman and Brian Scott enough. We'd rather be in the 46 HScott Motorsport car but we're running full-time and we need as many driver's points as we can get.
"Unfortunately, we won't get any owner's points for this but being with a new crew chief, with Jay Guy, it's another hour-and-half of practice and another 500 miles tomorrow to work together."
And 500 miles to acclimate to the new rules package on the Sprint Cup car. In just his second season on the Cup tour, any track time for the 28-year-old Des Moines native is appreciated. Although Annett ran five seasons on the XFINITY Series tour, before graduating to Cup he's still seeking consistency on a weekly basis.
On Saturday, his best lap in practice was 180.485 mph – 41st on the speed chart and nearly 11 miles per hour slower than Kevin Harvick, who posted the fastest lap before his engine blew up 37 minutes into practice. Kasey Kahne, Austin Dillon, Denny Hamlin and Carl Edwards rounded out the top five.

Annett's team returned to the HSM shop back in Spartanburg, S.C. once the garage closed on Friday. But the driver was comforted by the extra time his crew will have to work on next week's car.
"Looking back, we could have either go home and watched this race or be able to work together so when we go to Las Vegas we're even stronger," Annett added. "I can't thank these guys enough for giving us this opportunity."