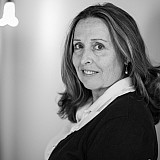 The driver nicknamed 'Smoke' came to Watkins Glen hunting a victory, but now finds himself as prey once more following yesterday's legal challenge from the parents of Kevin Ward Jr. Lee Spencer reports.
For the last two seasons, Tony Stewart, the winningest driver at Watkins Glen International, has been a spectator, not a participant at the 2.45-mile circuit in upstate New York. 
Six days before the 2013 Cheez-It 355, Stewart suffered a compound fracture in his right tibia and fibula during a vicious wreck in a sprint car at Southern Iowa Speedway in Oskaloosa. Not only did he miss the Sprint Cup race at the Glen, but Stewart also missed the rest of the season.
Stewart returned for 2014 Speedweeks at Daytona. Six months – and 22 events later – he qualified 13th at the Glen, but Stewart never competed in the race.
On Saturday following practice, the three-time Cup champion was involved in another sprint car accident – this time involving the fatality of Kevin Ward at Canandaigua Motorsports Park – an hour north of Watkins Glen. 
Stewart elected to take a three-week sabbatical from racing following the incident. In the 33 races since, Stewart has posted one top five and two top 10s – including last weekend's ninth-place run at Pocono Raceway. 
Now there's another distraction
This weekend was shaping up to be the perfect opportunity for the driver of the No. 14 Bass Pro Shops driver to put the last two years behind him.
"I'm looking forward to it," Stewart said during an appearance Wednesday at Texas Motor Speedway. "It's definitely one of my favorite tracks. We've had really, really good luck there." 
But then his luck turned once again. Between Sprint Cup practices on Friday, Kevin Ward's parents filed a wrongful death lawsuit against Stewart on the anniversary of their son's death. 
For Stewart, who has used sprint cars as his sanctuary of sorts, coming to grips with last year's tragedy has taken its toll. Entering the weekend, he acknowledged his difficulty of coming to terms with the events over the last two years.  
"I don't know how anybody could ever be back to exactly the way they were," Stewart said.
Clearly, that is evident, given the three-time Cup champ's performance of late. Stewart remained cautiously optimistic when he said, "Moving the needle two weeks in a row…doesn't mean that the team has everything figured out." 
Entering Watkins Glen, where Stewart has enjoyed five career-wins – more than any other track – should have been his best chance to get back on track.
Despite not racing the Generation 6 car in competition on the 2.45 track, Stewart doesn't "think it will be a big deal," to getting his groove back at the Glen. After all, in 14 starts, Stewart has posted seven top fives, 10 top 10s and has earned his best average start and finish – 6.3 and 7.9, respectively.
Evening out the playing field
With young racers such as Kyle Busch and Brad Keselowski mastering road course racing so early in their careers, Stewart doesn't believe his proficiency at Sonoma and the Glen is the advantage it once was. 
The new generation of racers have picked up the pace considerably from when Stewart won five of seven races from 2002 until 2009.
"When I started in '99, you only had two or three guys," Stewart said. "Mark Martin and Jeff Gordon were probably the two biggest guys that you really had to worry about at road courses other than the road course specialists and I would say consistently every year, you can throw one or two more guys in that mix that can get the job done.
"I think at first and I think for a long time, the teams and drivers that didn't have any kind of road course background didn't really care about it and didn't put any focus on it.
"But they realized how important it is now and now they do put a lot of focus on it, the drivers are into it. And any time you get those guys paying that close of attention to it, it's going to become more competitive."
On Friday, Stewart was 14th on the speed chart in first practice and 10th in Happy Hour. Although he's never won a pole at Watkins Glen, a good starting spot for the Cheez-It 355 seems within reach.
While, Stewart's name has not been mentioned among Chase for the Sprint Cup candidates this season, a win on Sunday would propel the driver, who is currently 25th in the point standings, into the playoffs. 
Keeping the faith
"Tony Stewart, if he were to win this weekend I think it would be a true revival story of his season and maybe of the rest of his career," Kyle Busch said Friday morning. 
Yes, Stewart has come back before. Still, on top of his current challenges with the cars and the regular distractions involved during a race weekend, Stewart will have to deal with the additional media attention brought on by the Ward's civil action. 
Even if he weathers this weekend's competition on the track, Stewart's most daunting obstacles might still lie ahead.