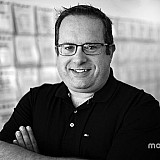 As unpredictable as the newest Chase format is in determining the champion for NASCAR's Sprint Cup Series, it appears those drivers who have performed best week-in and week-out are still on track to compete for the championship.
With one race remaining to set the Championship 4 that will compete for the title in two weeks at Homestead-Miami Speedway, two drivers are already locked in by wins – Jimmie Johnson and Carl Edwards.
Right now, by points, the two drivers who would join them would be Kyle Busch and Joey Logano.
Of course, anything can happen Sunday at Phoenix – another Chase driver wins the race and gets locked in, or no Chase driver wins and the final two positions are determined by points.
Much is made of the unpredictability of the Chase format, from its eliminations to the use of a superspeedway race at Talladega as one of the three "cutoff" races.
Consistency still key
Yet as it stands right now, three of the four drivers who would compete for the championship are ranked first (Johnson), second (Busch) and fourth (Logano) in most points scored so far in the Chase.
In other words, three of the four projected title contenders have been among the best models of consistency in this Chase.
As much as "one bad race," or a pit road miscue, or "the Big One" in a restrictor-plate race has been talked about as creating the possibility of crazy results, those drivers who perform the best the most often are still finding their way into championship contention.
The exception
The exception, at the moment, is Edwards, who appeared to have little chance advancing to the Championship 4 based on points until he won last Sunday night's rain-delayed race at Texas Motor Speedway.
That changed the dynamic of the title race – but mostly just for Edwards.
The points standings are incredibly close among the drivers still trying to cement a berth at Homestead, but right now, those who have performed the best in the Chase still remain in position to compete for the title.
As further indication as how competitive this season has been, the four drivers who have scored the most points so far in the Chase – Johnson, Busch, Matt Kenseth and Logano – are separated by only five points, or five positions on the track.
With eight races completed over thousands of miles and laps of competition, that's a remarkably close race.
It could also be a signal the championship race at Homestead will be the most competitive one yet under the new format.
Points scored in the Chase so far
| | |
| --- | --- |
| Driver | Points |
| Jimmie Johnson | 273 |
| Kyle Busch | 271 |
| Matt Kenseth | 269 |
| Joey Logano | 268 |
| Martin Truex Jr | 259 |