Get alerts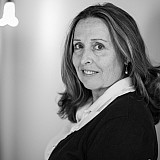 As long as NASCAR has imposed suspensions on crew chiefs, it's been difficult for the sanctioning body to enforce the penalty.
More than a decade ago, I sat with Tony Eury Jr. in a motorcoach overlooking New Hampshire Motor Speedway. Yes, Eury was suspended from competition at the time but fully engaged in the activities of the No. 8 Chevy and Dale Earnhardt Jr. during practice. Perched on a hill on the backstretch of the race track, Eury could even monitor his driver during practice and qualifying.
Not long after, NASCAR instituted a rule banning crew chiefs — and other personnel — from the track while the crew chiefs are serving their sentences. Currently, Section 12.7.d of the rule book restricts the suspended party from participating "in any NASCAR-sanctioned activity, nor to enter restricted areas of an Event (e.g.; garage, pits, spotter stand, victory lane, etc.) in which the competition or related activities take place.''
Using technology to get around suspensions
With so many forms of real-time communication, however, a crew chief is never really absent from his team.
Fast forward to last weekend at Phoenix International Raceway. Two week after the No. 78 Furniture Row team was penalized for improper installation roof flaps at Atlanta, crew chief Cole Pearn served his one-race suspension while his team competed at PIR. However, his driver, Martin Truex Jr., acknowledged Pearn was in contact with the team through FaceTime.
A suspension should be that. It shouldn't allow someone to crew chief a car from a different location

NASCAR Executive Vice President Steve O'Donnell 
If not FaceTime, there's Skype, ooVoo or any number of programs from a teleconferencing standpoint. Pearn had plenty of tools in his arsenal to maintain a presence with his crew, whether he was in the garage or not.
Still a disadvantage
But the crew chief claims it wasn't the same as being inside the transporter or on top of the pit box.
"You're blind when you're not here," Pearn told Motorsport.com. "You can't see anything and you don't have a good feel for the pulse of things, so you definitely miss out on a lot. (The data) is only about 50 percent of the job, right? There's a huge hands on practical side of things that you just can't replace when you're not there.
"You can watch timing and scoring. You can see the setup and stuff like that but all those in between decisions you have to make, you just have no practical way of doing those."
What did he learn from his sabbatical?
"I don't want to be a computer programmer," Pearn said with a smile.
Time for NASCAR to update suspension policy?
Earlier this week on Sirius/XM Radio, NASCAR Executive Vice President Steve O'Donnell acknowledged, "A suspension should be that. It shouldn't allow someone to crew chief a car from a different location.
"As technology has changed, the old policy of 'you're suspended and you can't be there' has probably served its time," O'Donnell added. "As we go forward now, and obviously we don't want to suspend anyone, the technology is very hard to police. You could almost have a 'no contact' rule, but again that would be hard to police but we could put that into place.
"It is something we're looking at. We wanted to see how Phoenix went. And we'll kind of evaluate what teams are doing with all the technologies that they have in place and see what we can and can't monitor in a fair manner and go from there."
But short of establishing a crew chief "time out" or taking away their phones and computers so they can't receive data, or sending them to the tower with the NASCAR officials, there's no way of guaranteeing that crew chiefs will maintain a true hands-off stance.
"The (78) team took all the appropriate steps to have someone else there," O'Donnell said. "The car chief prepped the car throughout the weekend.
"Again, we'll go back and take a look at what worked and make sure we have the proper rules in place going forward."
The best solution might be not suspending the crew chief at all. In this ultra competitive environment, a reduction in points would be a better deterrent.