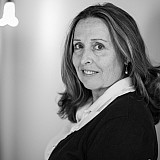 Remember this number: 863.
What's significant about 863? It's the number of points Kyle Busch accumulated sans Chase adjustments after competing in just 25 races. 
After providing the field with an 11-race head start--the result of injuries sustained at Daytona in February--the Sprint Cup champion still amassed more points than Austin Dillon (832), AJ Allmendinger (758), Casey Mears (754), Danica Patrick (716) or Ricky Stenhouse Jr. (712). Of those five drivers, only Allmendinger has enjoyed a post-season berth in the past. 
An equally stark contrast is the list of drivers who earned fewer than 100 more than Busch's 863 points after running the full season: Greg Biffle (869), Kyle Larson (872), Clint Bowyer (891), Kasey Kahne (939) and Aric Almirola (940). Four of those drivers have competed in the Chase — Bowyer as recently last season. 
Still, with the exception of Bowyer, who mailed it in at the moribund Michael Waltrip Racing prior to his gap year with HScott Motorsports, the other nine drivers remained with the same teams for 2016. 
While some teams were content to maintain status quo, four of these organizations hope to jumpstart their efforts with crew chief changes. Here's a quick review:
1) The No. 10 Stewart-Haas Racing team
Billy Scott becomes Danica Patrick's third crew chief as she starts her fourth Sprint Cup season. Although Patrick's 24th-place finish in the point standings was her best to date, she has yet to show significant improvement over the course of her first 118 races. Under the direction of last year's crew chief Daniel Knost, Patrick posted one less top 10 finish in 2015 and led eight fewer laps. Her average start (22.4) and finish (23.5) were just a fraction better than her 2014 results. 
Enter Scott, who honed his crew chief skills under the direction of Rodney Childers at MWR. Childers believes Scott's "demeanor, attitude and work ethic" makes him the perfect choice to oversee Patrick's effort and the No. 10 team. Bottom line, Scott is a racer. As the 38-year-old Land O' Lakes, Fla. native watched the sport evolve, he knew an engineering degree could enable him to achieve his goals. In 2005, Scott earned a BS in mechanical engineering at UNC Charlotte. Over the last decade, Scott has used his on track and classical educations to his advantage while working with a diverse driver line up including Clint Bowyer, Brian Vickers, David Ragan and Michael Waltrip.
The addition of Scott will also enable Knost to move into the newly created manager of vehicle dynamics role. Although Knost spent just two seasons as a crew chief, his time spent on top of the pit box should better enable him to interface with the teams while disseminating simulation and race car performance data.
2) The No. 47 JTG/Daugherty Racing team
 AJ Allmendinger has always been on the cusp of success in the Sprint Cup Series. And despite winning his first Cup race in 2014, Allmendinger never quite jelled with crew chief Brian Burns. Last season, Dinger posted his worst average finish (23.1) since 2008. After locking the driver into a five-year contract extension, team owner Tad Geschickter elected to make a fresh start in the front office. He rehired veteran crew chief Ernie Cope to be the team's competition director. Engineer Randall Burnett was recruited from Ganassi Racing to be Dinger's new crew chief. Both are former racers who can appreciate the challenges facing the driver behind the wheel. 
"We're going to surprise some people," Cope told motorsport.com. 
Cope, who left JR Motorsports at the end of the season and started his new gig on Dec.1, has already spent quality time with Allmedinger on the golf course. Prior to JRM, Cope worked at Richard Childress Racing and Kevin Harvick Inc. which he feels will expedite the learning curve for both he and Burnett given the current technical alliance JTGD shares with RCR. 
Burnett spent the last decade with Ganassi Racing after earning a degree in mechanical engineering at UNCC. Most recently Burnett worked under Chris Heroy on the No. 42 Target Chevy with Kyle Larson. 
3) The No. 16 Roush Fenway Racing team
For the second season, Greg Biffle failed to win a race. For the first time since 2011, Biffle failed to make the Chase. As the only veteran on Roush's Sprint Cup roster, Biffle sets the standard for his fellow racers. However, the last two seasons have been a struggle for the Biff, who barely squeaked out three top-five finishes in 2014 and 2015. Last year, Biffle's four top-10 finishes marked a career low, as did his average finish of 20th. Something had to change. 
After an unsuccessful crew chief search prior to 2015, RFR stayed the course with Matt Puccia. 
Puccia has since taken over the task of lighting a fire under Trevor Bayne — and we wish him good luck with that. After five seasons of running part-time in Cup, Bayne ran the full schedule last year and finished 29th in the standings. The 24-year-old accumulated 655 points — 208 less than Kyle Busch.
But what about Biffle? With MWR closing shop, Roush enlisted veteran Brian Pattie for Biffle's swan song. Pattie has endured his share of difficult, older drivers including Juan Pablo Montoya and Clint Bowyer — and lived to race another day. In five full seasons with drivers on the Sprint Cup tour, Pattie guided teams to three Chase for the Sprint Cup berths. There's no reason why Pattie won't have similar success with Biffle. 
4) The No. 42 Ganassi Racing team
Expectations were high for Kyle Larson when he graduated to Sprint Cup in 2014. When Larson first came on the NASCAR scene, comparisons were made to Jeff Gordon and Tony Stewart due to his open wheel roots. Larson nearly pulled the win at Fontana in March but finished second in his ninth Cup start. The remaining 31 races of 2014 were sprinkled with seven top fives and 16 top-10 finishes including an average finish of 9.9 in the Chase.
Larson's second season in Cup could be characterized as a sophomore slump. His numbers dropped significantly from an average finish of 14.2 his rookie year to 19.3 in 2015 as he missed the Chase again. The No. 42 posted just two top-five finishes — with Larson's second coming at Homestead-Miami Speedway to lift him from 20th to 19th in the final standings. 
Despite Larson's solid relationship with Chris Heroy, management recruited Chad Johnston in hopes of sparking the team. Johnston was promoted to Martin Truex Jr.'s crew chief at Michael Waltrip Racing midway through 2011 after seven seasons of honing his engineering skills in NASCAR. The following year Truex shaved six positions from his average finish and qualified for the Chase. In 2013, Truex returned to Victory Lane for the first time in six years. Most recently, Johnston worked with Tony Stewart as the three-time champion struggled to get back up to speed. 
Johnston told motorsport.com he's spent time getting to know Larson. Despite the racer's off-season schedule, the pair has stayed in touch by phone. Phil Surgen, who was most recently at Richard Childress Racing, replaces Burnett as the No. 42 crew's team engineer. Johnston worked with Surgen at Evernham Motorsports.