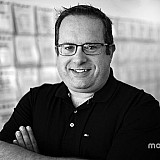 Stewart-Haas Racing's move to the Ford camp in 2017 provides the organization the one thing it has yet to do in NASCAR – the ability stand on its own two feet.
No matter what SHR has accomplished since Tony Stewart became co-owner with Gene Haas of the multi-car team – and that's included two Sprint Cup Series championships – SHR has always had to look over its shoulder to powerhouse Hendrick Motorsports.
Relationship with Hendrick Motorports
That's because HMS has provided engines, car chassis and technical support to SHR for the most part since its inception as Haas CNC Racing back in 2003.
SHR has won races and championships in NASCAR's premier series, but not without a helping hand from Rick Hendrick.
We've had a great relationship with Hendrick, but, obviously, it will change in some respects for 2016 with this news

Tony Stewart
There's nothing wrong with that, of course. The point in racing is to win – and teams make choices every day on the best way to accomplish that goal.
But there also comes a time when the best of relationships have run their course, or when one organization decides it needs a different course to take the next big step in its evolution.
Standing on their own two feet
"We see this as a lot of growth for Stewart-Haas Racing. It's not just changing OEMs, it's a great opportunity for us to kind of get out of the shadows and, to some degree, get off the coattails, to a certain degree, and really get out on our own," Stewart explained Wednesday.
"I think that's something everybody here at SHR is really excited about and proud that we're finally in a position to do this and branch out in this way."
While SHR will continue to lease engines from another entity (Roush Yates Engines), Stewart said the organization does plan to build its own chassis and will be hiring additional personnel for that purpose.
"From our side with the ownership and senior management we try to make decisions that best position us for the future, so we consider our partners, our drivers, and our employees when we think of these strategies," Stewart said.
"We feel this future relationship with Ford provides us with a bright future, great stability for SHR, and an opportunity to compete at a very top level in the sport."
Certainly, the long-term financial stability of SHR benefits from it having more control over its own destiny.
Risk vs. reward
It also comes with risks.
Outside of Team Penske's two Cup teams with drivers Joey Logano and Brad Keselowski, Ford's Cup programs have struggled in performance the last few seasons.
Those struggles are no secret and likely the cause of some of angst seen on social media Wednesday from fans of SHR and its four Cup drivers – Stewart, Kevin Harvick, Kurt Busch and Danica Patrick.
Their concern? Will the early-season announcement cause a fall-off in performance at SHR this year, and will SHR be able to continue to perform at a high level once it moves next season to the Ford camp.
As NASCAR on Fox broadcaster Mike Joy asked, "At what stage might SHR's relationship as a 'satellite' of Hendrick Motorsports fall from its orbit?"
Will news put strain on the current Hendrick relationship?
These are legitimate issues, as Stewart himself pointed out.
"We've had a great relationship with (Hendrick's) motor program, the chassis program and the technical side and we're grateful for the partnership we've had with them, but, obviously, it will change in some respects for 2016 with this news, but we believe we'll still have a really good working relationship for another year this year," he said.
"As far as next year, we're trying to do everything we can to try to be as self-sufficient as we can going into 2017."
Haas said he was confident Rick Hendrick would be supportive of SHR's growth to the point it could become more independent.
"Right from the start, Rick Hendrick has always been a very supportive partner and businessman. He's given us the best engines, the best chassis. He's provided personnel for us and he actually provided our first shop for us," Haas said.
"I don't think Rick looks at this as this is a betrayal of him. It's more like he treated my first Haas CNC Racing as kind of his own child and he was doing everything he could to make sure we were successful. He was never selfish about it or looking to benefit himself.
"I think he respects the decision we've made because the bottom line is it's a business decision that, I think, enhances Stewart-Haas Racing in the future. It's just an opportunity we couldn't pass up."
Much of the same was said of Haas' decision in 2009 to give up part ownership of his team to Stewart – a move that clearly paid off for both men and especially the organization as a whole.
SHR's move to Ford has the potential to be a bigger game-changer than the one that produced the current makeup of the team and its success.
And given SHR's record recently, that is certainly saying something.