Get alerts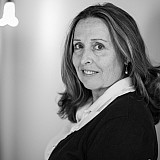 The No. 47 changes engines prior to Happy Hour
AVONDALE, Ariz. – JTG/Daugherty Racing changed engines following second practice after AJ Allmendinger detected something wrong under the hood of the No. 47 Kingsford Charcoal Chevy.
"We have to change this motor or something, it just spiked over 300," Allmendinger radioed to the crew 40 minutes into practice.
Allmendinger posted the 25th fastest lap during practice – 135.008 mph. Kurt Busch led the session, topping the speed chart at 136.768 mph followed by Brad Keselowski, Kevin Harvick, Jamie McMurray and Kasey Kahne.
On the bright side, Allmendinger says of the ECR engine package, "It's the first time I've had something like this happen in over a year. The guys are working hard, they'll fix it. But more importantly, we have to make the Kingsford Chevy better, we're not very good right now."
Allmendinger qualified 22nd for Sunday's CampingWorld.com 500 but will start at the rear of the field per the NASCAR rulebook. But crew chief Brian Burn's philosophy was better to lose the engine on Saturday than in the race.
"We didn't want to take a chance," Burns told Motorsport.com following the session. "We'd rather work on a good race car, get it ready for Sunday and eliminate any doubt."
Allmendinger is currently fifth in the Sprint Cup point standings.