Get alerts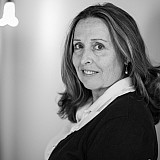 AJ Allmendinger enjoyed a career-first on Sunday — he scored his third-consecutive top-10 finish in NASCAR racing.
Allmendinger, 34, qualified fourth and led five laps at Martinsville Speedway en route to his eighth top 10 of 2016.
His hard-fought 10th-place result was far from drama-free.
"Just a good day," Allmendinger said. "Just missed it a little bit, couldn't quite get the car to turn kind of right through the exit of the center of the corner to get it pointed. Just kind of struggled with the same thing all day."
What could have been
Allmendinger was leading the Goody's 500 when Carl Edwards blew a tire to ignite the fifth and final caution on Lap 357. During the 29-lap yellow-flag period, Allmendinger ran out of gas. He begged the team for fluid and rehydrated as NASCAR figured out the line up.
Since Allmendinger pitted before the pits were open, he was forced to start at the rear of the field. With the race running green for the final 114 laps, Allmendinger was stuck in 10th but finished on the lead lap. While he was grateful for the top-10 result, Allmendinger would have preferred to have matched his second-place run here in April.
"Compared to the spring, I thought we were just a little bit off, but we still had good speed, ran in the top 10 all day," Allmendinger said. "The way that played out, I thought we were actually going to be real fortunate and have a shot and unfortunately I just ran out of fuel and had to make the decision to try to go right to pit road there to make sure we didn't get stuck on the racetrack.
"Never seen a race at Martinsville last 100 laps green. I thought if we could have got a caution there, we could have maybe fought back up to sixth, seventh or eighth that is kind of where we could run, I thought on outright speed."
With temperatures in the 80s on Sunday, Allmendinger was treated for overheating in the infield care center following the race.
Still, a fast race car can cure a driver's ills. Allmendinger, who joined the No. 47 team in August of 2013, remains optimistic particularly with more new cars coming in for the final three races of the season.
"Third top 10 in a row, I think it's the first time I've ever had three top 10's in a row. I think it's the first time the team has ever had it. Martinsville has always been a good place, but it just shows we are getting more speed in the car."
Picking up speed
Speed is something that the No. 47 JTG Daugherty team has been built on over the course of this season. Team owner Tad Geschickter made sweeping changes after 2015. He brought in his former crew chief/driver Ernie Cope to be the competition director and recruited Randall Burnett into the crew chief's role.
Over the last 10 months, Cope has streamlined the JTGD staff and enlisted the help of veteran manpower.
"We changed some people out, I think that's been the biggest thing," Cope told Motorsport.com. "We've been putting the right people in the right places.
"We brought in a new a pit coach (Gary Smith) — and our pit stops are better. We brought in Dave Fuge as shop foreman. Just bringing in real experienced people. We're assembling racers. If you're just a specialist, you probably don't need to be here."
Partnership with RCR paying off
JTGD is benefitting from the improvements made by its technical partner Richard Childress Racing. At Charlotte Motor Speedway, three races ago, the No. 47 Chevy featured a new RCR chassis and the team built a new car around it.
Allmendinger qualified sixth and ran in the top 10 for the first third of the race before a lower control arm broke and he crashed in Turn 2 on Lap 253. Had it not been for the part failure, Cope believes Allmendinger would have had his fourth top 10 on Sunday.
The team also introduced new cars at Kansas and Talladega, where Allmendinger finished eighth and 10th, respectively. After finishing second in April, the team stayed with the same car for Martinsville.
JTGD is considering a second team for 2017. But Cope has unfinished business this season.
"Randall is doing a great job," Cope said of his crew chief. "I really love this road crew. I'm getting a bunch of racers in here and doing all the basics right.
"I feel really good going into next year. We're running better, but so is everybody else. If we want to keep improving, we can't stop working because the other teams won't become complacent either."