Get alerts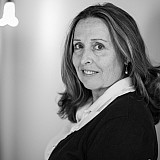 Perseverance pays off for AJ Allmendinger.
DUNDEE, N.Y. – It's not surprising that AJ Allmendinger's racing career would come full circle on a road course.
On Sunday, after eight years and 213 attempts in a Sprint Cup car later, Allmendinger finally broke through with his win at Watkins Glen.
If the timeline doesn't add up, there's a simple reason. It's not always a straight shot to stardom in racing.
And it certainly wasn't for Allmendinger.
"Coming from open‑wheel racing and coming into NASCAR, I watched it my whole life, and I thought, yeah, it looks tough but it can't be that tough, and then I got in these cars, and I was like, what the heck are these things," Allmendinger told Motorsport.com. "These are the toughest things I've ever had to learn to drive. 
"It shows, it's one of the toughest series in the world, and I think sometimes it doesn't get the respect when it comes to outside the U.S. just because maybe compared to like a Formula 1 it's not as popular throughout the course of the world.  It's tough."
Despite Dinger's dominance in his final season in CART with Gerry Forsythe, where he won five races in nine starts, he quickly discovered how difficult the transition can be. Dario Franchitti never could get up to speed. Ditto Steve Kinser. Juan Pablo Montoya lasted seven full seasons, but only Tony Stewart has acclimated to the heavier cars with far less horsepower.
Over the course of what happened, it made me become a better person

AJ Allmendinger
"We see all the guys that come over from open‑wheel racing and the ones that ‑‑ obviously Juan had a little success and Tony is probably the biggest success when it comes from open‑wheel racing," Allmendinger said.
"But it's difficult to just really describe how hard it is to come in this, and I probably didn't come in the best way with a brand new team like that, and it's just been a struggle the whole time."
Money doesn't always buy speed…
In 2006, Allmendinger, then a 24-year-old Red Bull athlete, was announced as a two driver squad for a newly formed Sprint Cup team. Allmendinger's training for NASCAR's top tour was three truck starts and two failed attempts in used equipment in Cup races.
That first season with Red Bull Racing was disastrous -- a new owner, with a new manufacturer, a new driver and a first time Cup crew chief. Allmendinger did not qualify for the first four races. His seasoned teammate Brian Vickers didn't fare much better. Allmendinger qualified for 17 races, Vickers 23.
When AJ failed to qualify for the first three races in 2008, he was sidelined in favor of veteran Mike Skinner, who also served as a driver coach. Although Skinner managed to put the cars in the show, he was unable to finish in the top 25 in any of his four starts. Allmendinger survived 20 additional starts and a crew chief change with the club before Scott Speed replaced him.
The next chapter
After a one off race with Michael Waltrip Racing, Allmendinger latched on to Gillett Evernham Motorsports. He survived the Petty Enterprises merger and for 2009 found a somewhat stable environment with the newly formed Richard Petty Motorsports. He finished third in the Daytona 500.
I learn every day.  I try to get better every day

AJ Allmendinger
Allmendinger showed gradual improvement in his three years with RPM, so much so that Roger Penske enlisted the former open wheeler to drive the No. 22 Shell Dodge. Despite the driver's brutally direct demeanor, he wasn't ready to be honest with himself.
"When I got with Roger, I knew it was the best opportunity of my life, and I tried to fake it inside and say this is the right time for it," Allmendinger said. "I kept telling myself, yeah, this is the right time for it, but I knew it wasn't the right time for it. 
He deserves the trophy, and he had to pull from within

Kurt Busch
"Over the course of what happened, it made me become a better person and just really try to understand what life is all about because unfortunately the sport will take over your life.  It will completely ‑‑ when it's good, it takes over, but when it's bad, it really takes over because that's all you can think about."
Reality check
Allmendinger knew he couldn't use his equipment as an excuse with Team Penske, especially when his teammate Brad Keselowski was charting a championship course in 2012. The driver, who was always the life of the party, took that lifestyle to excess to mask his insecurities.
Unfortunately, Allmendinger's behavior caught up with him later that year when he failed a drug test at Kentucky Speedway in June. Allmendinger was suspended from competition, subsequently had to be replaced at Team Penske but completed NASCAR's Road to Recovery and forged a comeback four months later at Charlotte Motor Speedway with James Finch.
Kurt Busch, like Allmendinger, has learned the hard way to accept the challenges associated with racing. Although Busch didn't come through the open wheel ranks, he understands the pressure of racing for Roger Penske and the effort it takes to reinvent one's self after a fall from grace.
"He won the race today in a fashion that everyone is proud of him for doing, to beat one of the best in the world at driving these stock cars," said Busch, who congratulated Allmendinger in Victory Lane. "He deserves the trophy, and he had to pull from within.  He had to dig in deep, and he had to believe in himself all the way through this.
"When you're out there racing and you're in the groove and you're doing your thing, it can go week after week where you don't have opportunities to win, and he was rebuilding, getting himself in position with that team, and the team continued to gain strength, and they believed in him. They were in here on Friday announcing a sponsor agreement, and they're moving forward with a long‑term contract. 
"That was the first step in helping him understand where his future was going to be, and then for him to deliver today, it's that confidence that grows…When you're cultivating that hard work and now it's starting to turn around for you, he deserves it.  He's put himself through all those mental challenges, and today he persevered.  He didn't break down and he brought home a victory, so we're all very proud of him."
Buying in
When Allmendinger is on, he's nothing short of magnetic. Naturally, his supporters are many.
But it takes more than just a sparkling personality to build a race team. Just ask Allmendinger's current team owner Tad Geschickter. Sunday was not only AJ's first win, it was the first for Tad and his wife Jody, who along with former NBA star and ESPN analyst Brad Daughterty, who founded JTG Daugherty Racing in 2009. The racing journey for the Geschickers, however, started more than two decades before that.
Marcos Ambrose, who finished second on Sunday, could not break through for JTG. Neither could former Cup champion Bobby Labonte. But in the 202nd start for the No. 47 team – which started as a mom and pop race shop two decades ago -- Allmendinger finally led the Geschickters to Victory Lane.
"I did not know AJ Allmendinger until the first time we met in Richmond, but the more time I spent up against him…and we got to work with him, I knew he was the right guy for this team," said Tad Geschickter. "We try and run it like a family and he was looking for a home.
"I've told him since I first got to know him that when he believes in his ability as much as God gave him the ability, he's going to be hard to beat. I think today he showed everybody just what a great talent he is. Great family, his parents and their support just means the world to me to see him get to this pinnacle of the sport."
Second chances
Allmendinger had many supporters in his corner. There was his long-time car owner/buddy Michael Shank who he's campaigned and won the Rolex 24 Hours with in 2012. Roger Penske, not only never turned his back on Allmendinger he helped him procure rides in NASCAR, where he won at both road courses in the Nationwide Series, and offered him a seat in IndyCar – a ride that nearly won his former driver the Indianapolis 500.
But Allmendinger appears to have found a home with JTG Daugherty – and a team where he can continue building his dreams.
"To be able to go through all that and come out the other side," Allmendinger said. "I'm so thankful last year for James Finch and Roger Penske and my great friend Michael Shank for all the opportunities they gave me to be in a race car and live some dreams out like racing in the Indy 500 and be able to win for Roger and get my picture on his wall, so it looks like I've actually been there. But more importantly to come here and have Tad and Jodi and Brad say, you know what, we're going to take a chance on him, and we think he's going to make this race team better. 
"I learn every day.  I try to get better every day.  I'm sure they'll attest to you, there's certain days it's not good.  I'm still not where I want to be.  There's other days that I'm happy and I'm where I want to be, but I wouldn't go back and change the process because I know I am a happier person and I am a more centered person, and I know I need to keep working to get better at that still, but I'm surrounded by family, and to be able to share it together, we'll never forget this.
"I wouldn't change anything about this."