Subscribe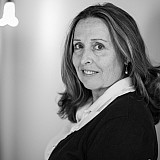 Johnny Sauter and AJ Allmendinger's night ends early
DAYTONA BEACH, Fla. – Johnny Sauter went for a wild ride on Thursday night in the first Duel qualifying race.
Sauter was running 16th exiting Turn 4on Lap 27  when Kyle Larson checked up ahead of the No. 83 Toyota. As Sauter slowed, AJ Allmendinger clipped the left rear quarter panel and both cars were collected in the melee.
"Just a bummer deal," said Sauter, who was scored 24th.
"Will go back and lick our wounds like a little puppy here," crew chief Doug Richert said over the radio.
Allmendinger, who finished 23rd, took responsibility for the incident.
"Just disappointed," ALlmendinger said. "The Kroger Chevy was fast it was running up front… the car was fast, I just hate this racing...I was put in the middle. I didn't want to be there."