Get alerts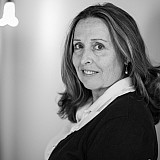 HScott Motorsports plans to continue with the driver lineup they have into 2016.
Harry Scott is close to re-signing Justin Allgaier.
"Brandt has expressed an interest in coming back and doing what we're doing," said the team owner of HScott Motorsports. "And Justin wants to come back.
"So we'll be able to put it back together."
Allgaier is currently 29th in the Sprint Cup point standings. His best finish was eighth at Bristol Motor Speedway in April. After five seasons of finishing sixth or better in the NASCAR Xfinity Series and posting three wins, the 29-year-old Riverton, Ill. racer graduated to the Cup tour last year. Allgaier qualified 12th for Sunday's Cheez-It 355 — his best effort of the season.
Scott, who is in his second full Sprint Cup season, fields cars for both Allgaier and Michael Annett. HSM also runs an NXS team with Kyle Larson and Brennan Poole out of Chip Ganassi's shop in Concord, N.C.
Staying the course
While there has been talk of Scott moving his Cup operation to North Carolina, he says the game plan is to stay the course with a two-car team in Spartanburg, S.C.
"My goal is to concentrate on doing our best with the two we have, getting them better and improving the program," Scott added. "Unless something changes, our plan right now is to stay where we are. We like our shop. We love South Carolina, Spartanburg."
Although Scott had worked with Larson on the XFINITY side before, bringing in Brennan Poole part-time has been a pleasant surprise. Poole, 24, has two top 10s in his first 13 starts in the series.
"I'm really proud of Brennan," Scott said. "He's done exactly what we've asked of him this year. We told him we wanted him to get experience and finish all the laps. He gets faster and faster each week — and faster throughout the race and with very few exceptions has he put himself in bad spots.
"He's been doing exactly what I've asked him. I'm really pleased with his progress."