Get alerts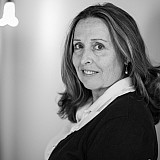 Logano continues to improve his game with Team Penske
At the Sprint Cup Champion's banquet in Las Vegas, comedian Jay Mohr pulled no punches when it came to Joey Logano and the No. 22 Team Penske pit crew.
"How slow is Joey Logano's pit crew?" Mohr asked at the Dec. 5 banquet. "Tomorrow they're celebrating Thanksgiving."
Still rueful of pit a road mistake that inevitably led to a fourth-place finish in the point standings, the gracious driver took the ribbing in stride.
"Does it hurt? Yes it hurts," Logano said. "But we're also very fortunate to be in the position we were in going into that race."
Banner year
Logano, 24, had just enjoyed the best NASCAR season of his seven-year career. With five wins, 16 top fives, 22 top 10s and 993 laps led, the Penske racer improved his performance at every level. Not surprisingly, in September, Team Penske extended Logano's contract through 2017.
And if his professional life couldn't be any better, at the end of his banquet speech Logano turned the spotlight on his fiancée Brittany Baca and concluded, "Eight more days until forever."
Today, the couple will be wed at an estate in Asheville, N.C. At the time of the interview, Logano acknowledged that he's not anxious about his nuptials.
"I'm confident in my decision in marrying her," he said in Las Vegas. "I'm not nervous at all. I'm looking forward to the day. I was joking with her, "Why don't we just do it now. Elvis Pressley is over there. We could just go see him and we'll be done. How fun would that be? We'd already be married. We'd just show up and it would be ok.'
"But no, I'm excited about it."
Logano has already learned about compromising. He settled on a weeklong honeymoon in Costa Rica despite only wishing to be gone from his craft for more than five days. The opportunity to get away from North Carolina will allow the driver time to reflect on the season and come back fresh in 2015.
Less than two weeks following the season finale, Logano's disappointment was still fresh on his mind.
We got ourselves to the final four, we just didn't execute the way we should have and execution was what we were really good at all year.

Joey Logano
"It bothers me," Logano admitted. "I'm not here to complain about it. It was a great race for the championship. We got ourselves to the final four, we just didn't execute the way we should have and execution was what we were really good at all year. We made one mistake and that's where we ended up. It's nothing to hang your heads on."
Lessons learned
For the 2014 season, NASCAR introduced a new qualifying and playoff system. Now that Logano has had a year to analyze the new Chase format, he feels the team can take the knowledge and devise a stronger strategy for next season.
We'll learn from our mistakes – and I think that's the most important thing.

Joey Logano
"You're never happy when you finish fourth, right? When you're the car that scores the most points throughout the Chase and you finish fourth, it kind of hurts a little bit. But we're a team. We fight hard as a team. I made a mistake in the race, also. We'll fight hard to get back to where we need to be.
"We'll learn from our mistakes – and I think that's the most important thing. As long as you learn from it. I think it was a great experience going through the whole week and racing for a championship and understanding what you have to do and learning the pressure and all that.
"I felt like last year I came up here to do my speech and I was wigging out. This year I was wigging out but maybe not that much and that's just comes with experience. And now we've raced for a championship once and we know a little bit more about what to do now."
Just motivation…
Before the season began, Logano read an article ranking the No. 22 Shell/Pennzoil team would finished 15th in the point standings. The pundit's prediction fired him up.
His average qualifying effort of 9.8 was the fourth best in Cup. Logano's average finish of 11.3 was second only to Jeff Gordon. In the Chase, his finished dropped to 6.4.
Logano derives confidence from the "fast cars" Team Penske provides for him and teammate Brad Keselowski. Together the pair won 11 races in 2014 – the company's best effort to date. What will it take for Logano to come back and win the title?
"We're not far from it," he said. "We just need to keep working hard and find a little more."
And the pit crew that Mohr shredded? Logano has no issues with his team's performance. Using Dartfish to compare teams on pit road by average, the No. 22 crew lined up fourth overall for the season.
"I have a good pit crew and they know that," Logano said. "Obviously, it was maybe bad timing on what happened on a big stage but that's what you get. Sometimes when you're in the limelight it attracts a lot of bugs – and that happens. I know I have a tough group of guys and we'll be fine."