Get alerts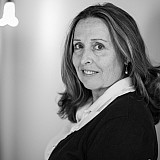 Darian Grubb has returned to Hendrick Motorsports.
After seven seasons between Stewart-Haas Racing and Joe Gibbs Racing where Grubb guided Tony Stewart to the 2011 Sprint Cup Championship, and amassed 20 wins between the No. 14 Chevy and Denny Hamlin and Carl Edwards at JGR, Grubb will assume a managerial role at Hendrick Motorsports where he will oversee vehicle manufacturing across the organization.
Sources confirmed to Motorsport.com that Grubb started his new position on Monday.
Two years after graduating from Virginia Tech with a degree in mechanical engineering in 1998, Grubb joined Petty Enterprises where he contributed to car design and worked as the shock specialist on the No. 43.
Grubb was recruited by Hendrick Motorsports in 2003 as an engineer for the No. 48 Lowe's team with Jimmie Johnson. By 2005, Grubb was promoted to the lead engineer for both the Nos. 24 and 48 teams. During his tenure as Johnson's race-day engineer in 2006, Grubb served as interim crew chief during Chad Knaus' suspension and the team won two of the first four races of the season including the Daytona 500. Johnson went on to earn five wins that season and his first of six Cup championships.
The following season, Grubb oversaw Casey Mears effort in the No. 25 Hendrick Motorsports Chevy leading the driver to his first and only Cup win. In 2009, the newly formed Stewart-Haas Racing team enlisted Grubb's services for Stewart. Together the pair earned four wins, 15 top fives and 23 top-10 finishes. The No. 14 team finished sixth in its inaugural season.
Grubb, 40, spent the last four seasons at JGR where he was crew chief for Hamlin until last year when the company formed a fourth team for Edwards. Grubb led his JGR teams to the Chase for the Sprint Cup three of the four years. In 2013, when Hamlin was sidelined for four races, it marked just the second time that a Grubb-led team failed to qualify for the playoffs.
Grubb and Kenny Francis will manage the overall vehicle group. Both will report to Doug Duchardt, Hendrick Motorsports' executive vice president and general manager.