Get alerts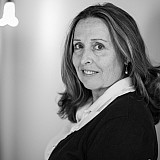 Danica Patrick will roll off first in qualifying.
TALLADEGA, ALA. — After Daytona's qualifying debacle, NASCAR went back to the drawing board to find a more reasonable way to set the running order for restrictor plate races. 
On March 30, the sanctioning body released the following format for the Sprint Cup and XFINITY Series events:
·         Two rounds of qualifying, with the top-12 posted lap speeds advancing to the second round
·         Race vehicles taking one, timed lap in each round of qualifying
·         Each race vehicle will be released in a predetermined timed interval as determined by NASCAR, with the sanctioning body reserving the right to have more than one vehicle engaging in qualifying runs at the same time
·         Qualifying order for the first round will be determined by a random draw; final round qualifying order is determined by slowest to fastest speeds from the first round
·         A 10-minute break will occur between the first qualifying round and the final round
·         Upon completion of the first qualifying round, the field will be set with positions 13 and beyond determined from first round qualifying speed
·         The 12 fastest vehicles from the first round will have their speeds reset for the final round with starting positions 1-12 determined by the fastest laps in the final round
·         NASCAR will impound race vehicles following each qualifying lap; vehicles advancing to the final round will be allowed to adjust tape and utilize a cool-down unit during the 10-minute break only
Danica Patrick, who is scheduled to go out first in qualifying, was one of many drivers that applauded the new formula. For many, the old system was a crap shoot.
It just didn't work; running last to be first just didn't make sense in a lot of our heads.

Danica Patrick
"I feel really good about what it has evolved into," said Patrick, who posted the sixth fastest lap in first practice. "I think all the competitors feel that way.  I think the guys in the garage feel that way.  We were tearing up a lot of race cars in qualifying.  I think when you look at the format and how much better it has made qualifying at all the other venues, it's hard not to just really try to make our current format work at the downforce races and try to make that work here.  
"But it just didn't work; running last to be first just didn't make sense in a lot of our heads.  I think the sped up single car process with one lap hopefully it makes as much sense as everybody thinks it's going to.  And make the process that much better.  I think there have been a lot of things that have changed, but I think our qualifying change has been week-in and week-out probably one of the better changes that we have had in our sport in a while.  I think when you look at the adjustment and the time everybody has put in; I hope it evolves to that on this weekend as well."
Brian Scott earned the pole for last spring's race at Talladega with a lap of 198.290mph.