Get alerts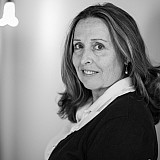 O. Bruton Smith continues to build his empire one business at a time
CHARLOTTE -- It's 9:45 am and O. Bruton Smith is waiting in the Sonic Automotive hanger inside Wilson Aviation at Charlotte-Douglas Airport.
Ten minutes later, Smith's Falcon 2000 is rolling out to the tarmac for a 10 a.m. wheels up time for Cincinnati.
On board with the Chairman of Speedway Motorsports are two of Smith's lieutenants – Wes Harris, Senior Vice President of Speedway Development and Operations, and Don Hawk, Senior Vice President of Business Affairs.
Smith's agenda includes a visit to his newest track – Kentucky Speedway, which will host its fourth Sprint Cup race on June 28-- and an appearance at Steve Cauthen's Dreamfields Farm for media day with the former superstar jockey and Roush Fenway Racing driver Carl Edwards.
With the Belmont Stakes, the third leg of horse racing's Triple Crown, just four days away, the hour-long conversation first turns to horses. Smith has his share of quarter horses in both Texas and North Carolina. He jokes that if he owned California Chrome, the thoroughbred attempting to win the Triple Crown this weekend, Smith would rename the race horse Kyle Busch, "because he's entered six races and won them all."
While it seems like just yesterday that Smith was sending a media junket to announce Kentucky's first Cup date, it's been nearly four years. SMI purchased the track from Jerry Carroll in 2008 when the structure had just 66,000 seats. By the time the speedway appeared on the Cup schedule, the first new venue for NASCAR's premier series in a decade, Smith had added 50,000 seats and 200 acres of camping.
At the time, Smith promised, "We're going to be fan-friendly when we get through. You're going to love it."
But it wasn't enough.
Smith himself directed traffic in the sweltering heat. Gate 15 was opened to fans who simply had to show their tickets without having them scanned. And Smith vowed to right the wrong. He purchased 600 acres of land surrounding the speedway for additional parking and established four major campgrounds. In the last four years, SMI has invested $140 million in capital improvements, including a pedestrian tunnel under the north-south artery that is used for shuttles as well.
"We've created some of the greatest parking that you find at any speedway," Smith said. "We have more camping than at any speedway. We've added tunnels and sidewalks for pedestrians. I've moved more dirt in Kentucky than anything I've done – including building the racetrack in Texas.
"It's a great facility right now."
When it comes to value-added entertainment, Smith, 87, who has promoted races for more than half a century, believes the pre-race shows have been the greatest improvement to race day. As a child, Smith recounts going to the fair with his parents and watching a thrill show driver named Lucky Teeter jumped over a bus with a brand-new Plymouth. Less than two months later, Teeter was killed performing the same act but the feat has always stayed with Smith.
"I wanted to put something on so regardless who won the race, but if we put on an awesome show it would be a memorable experience. We're there to entertain fans and I want them to go home with a memory forever."
What was 'memorable' at Charlotte Motor Speedway in May, however, was the lack of fans in the stands. Smith bristles when asked about the low attendance compared the days when 150,000 enthusiasts would pack the speedway.
"I didn't think it was that sparse, did you? We were up over last year," Smith contends. "It's a fabulous race. Charlotte is the absolute home of what we all do. We had guests from every state and 12 countries.
"TV-wise, we won out over everybody. We beat Indianapolis, again. Saturday, we were number one over every sport. Did you know that? Considering the times, I thought we had a pretty darn good crowd for the 600."
Smith says 20 minutes prior to the Coca-Cola 600, FOX opened up the broadcast to the international audience. Because of the size and the ratings the 600 draws, Smith insists that the 600 deserves more of the TV money. He contends that the winner's share for the event should be in the range of $1 million.
Despite NASCAR's huge TV contract with NBC and FOX, which starts in 2015 and extends continues for a decade, Smith feels racing "will always be a spectator sport." His only concern with the new deal?
"Too much of this TV money is going to Daytona and that's very unfair," Smith said. "We have been appealing to them because we do not get our fair share."
With it being the season for planning the 2015 Sprint Cup schedule, Smith is choosing his words carefully. He says that NASCAR has asked for suggestions, and SMI has "proposed a couple of things" including the current location of the season finale.
"Well, if we had the power, we would do it. It's the entertainment capital of the world. It has 150,000-some hotel rooms, which fits right with what we're doing, so the fans don't get ripped off by some of these hotels – which they're doing.
"And it's a fun place. There's entertainment day and night and everything else in Vegas. You can fly out there, drive out there and you're going to be entertained – not just be the final championship race but with all the shows and such that goes on in Vegas. That would be a happening for our race fans."
Smith believes if NASCAR "owned the speedway in Vegas, the final race would be in Vegas". He remains hopeful that will happen.
Is Smith still interested in purchasing Dover International Speedway or Pocono Raceway in an effort to move a date from one of those tracks to Las Vegas?
"I don't believe I can comment on that," Smith said. "I can't say 'yes' or 'no', so I better not comment on that."
"At one time, yes, I was going to buy the NHRA," Smith acknowledged. "But a group out there got involved and made some stupid offer – which nobody could do that and they couldn't either. All the sudden, but the people connected with (the NHRA) thought, 'oh my goodness, were going to get all of this money.' Well, it didn't happen and it spoiled it for me. And I have no interest in buying it. None."
When asked about Gene Haas' bid to field an American Formula One team, Smith said he wasn't familiar with the manufacturing magnate and co-owner of Stewart-Haas Racing but wished him "good luck," adding, "I hope he has a sponsor with a license to print money".
Smith doesn't agree with the pundits that believe the current 36-race Sprint Cup schedule with two non-points events is too long.
"You can make the argument that for the comfort of some people," Smith said. "Maybe a driver might say, "I don't want to run but so many races,' but that's just giving him comfort. But most of these drivers have their own jets and they can be wherever and go racing. So that's not it at all.
"This is a big sport. I don't worry about the discomfort of the people that are there to participate. Their discomfort, you get that with what you've choice to do. So, no, I don't think it's too long. Let's go racing."
Smith sizes up the landscapes and makes mental notes of blemishes along the way. Then the betting begins. Smith allows Hawk to guess the number of deer carcasses along the 40-mile route to the speedway. Whoever picks closest to the number wins. Hawk has already paid the boss off from their driver picks at Dover. Hawk had Brad Keselowski, Smith Jimmie Johnson.
Smith's knowledge of trivia continues to stump the car. He discusses past races, drivers, his relationship with the France family and NASCAR President Mike Helton, who he is particularly fond of.
Smith is greeted warmly by the employees as he enters the building. He works his way to Kentucky Speedway G.M. Mark Simendinger's office, while Harris heads to the infield to check out the track surface. After the concrete incident at Dover, Harris wants to make sure everything is in order with the race just over three weeks away.
Smith discusses with Simendinger the new airport he wants built a mile from the track that will accommodate his plane and anyone else that has business at the speedway. They elect to lunch at local hotspot Jewell's for catfish.
At 3:45 p.m., it's off to Cauthen's farm in Verona for the press conference. When Smith arrives at the event, Edwards is genuinely surprised to see him. Edwards tells the Chairman he came directly from testing at Nashville just over 90 minutes earlier. The two discuss the recent purchase of Nashville and speculate on the new owner's plans.
Edwards doesn't share Smith's or Cauthen's passion for horses.
Following the main portion of the program, Smith lines up for a photo op and fields question from the media.
Does he have plans to repave the track? "No."
Do you want to see more night races? "Personally, I like night races. I think you'll see more night races in the future."
Was the $140 million (in capital improvements) worth it? "Yes, we've accomplished a lot."
Who was your favorite driver back in the day? "Curtis Turner. He was as gifted a driver as I've ever witnessed. Curtis was to NASCAR what Steve Cauthen is to horseracing."
Have you purchased a horse from Dreamfields Farm? "No, but I need Carl to come over here and help me pick out a winner."
"Yes," Harris replies.
"Well, it's time to call the dogs and pee on the fire," Smith says.
On the ride back to the airport, Smith asks if anyone has watched "Living Below Zero". The conversation then turns to the show "Storage Wars" and Smith's recent sale of his Beverly Hills mansion off of Sunset Boulevard that once belonged to Mick Jagger.
"The Hollywood tour busses would always stop in front of the house," Smith said. "They probably told the people he still lived there. I caught a woman on a ladder once trying to take pictures through the window. She scampered away like squirrel when I asked what she was doing."
Smith says he owned the $7million, 7,224 sq. ft. mansion for four years and only stayed at the property four times during that period. So why did he buy it?
"I think it was a moment of stupidity," Smith admits. "I'd bought a lot of businesses out there and thought I would use it."
The promise of White Castles waiting on the plane has the boys fired up again and Hawk glides through the rush hour traffic with the skill of his former employer Dale Earnhardt. As he screams down the exit ramp, Hawk says, "Pit road speed, 45."
Smith replies, "Back 'er down, back 'er down".
At 5:35 p.m., Smith arrives back at the airport. With a storm approaching the pilots are hoping for a window to take off. Fifteen minutes later, it's wheels up for the 431-mile trip to Charlotte.
Smith is proud of the accomplishments of Sonic Automotive and the "15 different projects going now" from Florida to California. He says he's petitioned NASCAR to move his spring Bristol date back to April – but Smith has made the request before. "It's a waiting game," he said.
When it comes to helping NASCAR the product, he still believes the cars need to be slowed down to promote side-by-side racing.
As the plane climbs above the clouds, Hawk retrieves the cardboard "Crave Case" and distributes the White Castles. While Smith is enjoying the treat on a paper plate, Hawk offers the closing stock prices for Sonic and SMI.
"It's working," Smith said. "Marcus (President and COO of SMI) has done a fabulous job, I'm very proud of him. Scott (President) has done a great job with Sonic, I'm very proud of him. I just need more sons.
"I don't worry about free time, if I want free time, I just take it. I'm very fortunate to be in the position I'm in. The last time I went out to California (for leisure), I bought 33 dealerships. That was a good day's work."