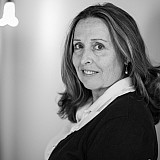 NASCAR Chairman and CEO Brian France offered an overview of 2016 prior to the season finale at Homestead-Miami Speedway on Sunday morning.
France tackled a variety of topics but the overwhelming theme was the health of the sport from the long-awaited entitlement of the Cup series, team sponsorship, sinking TV ratings and what potential manufacturers might be on the horizon. 
Search for a new entitlement sponsor
It was initially announced in December 2014 that Sprint would not return after 2016. Motorsport.com reported last weekend that Monster Energy is among the finalist as the title sponsor for NASCAR's top tour. France said the search for new support has been a work in progress. 
"It's a complicated agreement," France said. "We typically don't start that 24 months out. That's not how it works. But I'm confident that we're going to be in a good spot."
As for teams scrambling to secure support, France said it's historically not uncommon.
"You have some teams that compete at a high level, do well. You have some teams that — for whatever reasons — can't compete at such a high level and they may have some problems. That's throughout our history." 
The Chase and TV ratings
When it comes to NASCAR's TV ratings and whether the Chase format has affected the numbers, France says there's been a decline for all major sports due to the audience consuming the product differently. 
"For big events, they go one way, they slide over digitally," France said. "We're no different from that. There's no surprise on that. Attendance has been fine. We've come off weather issues like at Phoenix a year ago. We don't have Jeff Gordon and Dale Earnhardt so needless to say, there will be a little impact there. But Phoenix had a huge crowd. 
"It could always be better but we're pleased where we're at."
As for additional manufacturers joining Chevy, Ford and Toyota, France says there has been discussions, "But we're not in a position to make that announcement."
More importance placed on the regular season champion
From a competition standpoint, France says NASCAR's is considering offering a bonus to the regular-season champion. In the past, NASCAR has put more emphasis on wins, but the driver that scores the most points in the first 26 races receives no benefit. 
"We're going to think about that," France said. "That's a fair thing for us to consider to make sure the regular season is as important as it is. I don't know how exactly we're going to do that, but we'll look at that."
Talking Charters
France also said the new team charter system — which debuted for this season with 36 charters divided among 16 team — would be "a long process for us." But overall, it's been a beneficial first step.
"We got it done, that was the most important thing," France said. "But forget the value part of it, the things that we're going to be able to do are going to take many, many  years to achieve or end goal which is to really lower costs in the industry to work with our interests better aligned with the teams which will affect their values going forward.
"Some of the things are not going to change, like you have to compete at a high level, you have to get sponsorship, you have to have a manufacturing relationship. Those things don't change, nor should they. But the benefit of collectively working together — in particular to getting the rule packages both better and more exciting for the fans at much lower costs over time — it's the hardest thing in racing to do and few in racing ever achieve it. And we are after that deal. We couldn't achieve that without the teams aligned with us the way they are."
Trump and diversity
Despite being an advocate for Donald Trump, France distanced himself from the President Elect's campaign when it came to the topic of diversity in the wake of Daniel Suarez winning the Xfinity title on Saturday. 
The Chairman became heated when asked about his support for the candidate and replied, "Stop right there. No one wants to hear my political views. So I won't be talking about that — other than on my diversity.
"Nobody, nobody in this company has worked harder, done more and resourced it better than me. I founded the diversity council, I fought for every single thing that makes sense because that's my core belief about diversity. It's very, very important. I talk about it frequently and my efforts there should never be challenged. No matter what my political view might be. That's a ridiculous thing to do."