Getting to know NASCAR Pinty's Series competitor Joey McColm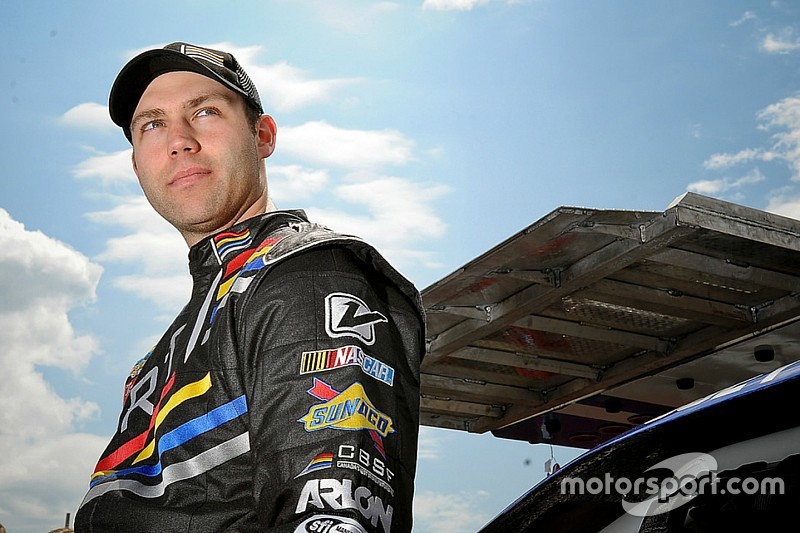 Each week Motorsport.com will feature a driver, crew member or car owner from NASCAR's only sanctioned touring series in Canada.



In the first edition of this new feature from Motorsport.com highlighting some of Canada's best stock car drivers, long-time driver, car owner and crew chief Joey McColm will be featured. The Ajax, Ontario native has been competing in the sport for nearly 15 years. 
Getting to know ... Joey McColm
1. How long have you been racing and what was the first race you competed in and what kind of car did you drive?
The first race I drove in was a mini-stock race at Peterborough Speedway a Nissan Sentra in 2002 when I was 16. I'm 31 now so that was about 15 years ago.
2. How long have you been competing in the NASCAR Pinty's Series?
I've been competing in the series since it was the last year of the CASCAR Super Series in 2006. I've either driven, worked as a crew chief or car owner every season that NASCAR has sanctioned the series.
3. What made you decide to compete in the NPS?
In Canada it's the top stock car racing event in our country. When I was racing the short tracks and the then CASCAR and now Pinty's Series came to town that was the show every local racer wanted to be a part of someday. When they came to town, which was the series a driver aspired to race in if you raced in Canada and they always showed the races on TV which is big for any racer.
4. What makes being a part of the NPS special to you?
This series is the highest form of racing in Canada and it's great, but the camaraderie between the series competitors is a big reason why it's so special for me. It's like a family and you get to know them on and off the track. Racing in a professional series with great partners makes it a great situation. It's a traveling circus, but its one big family.
5. How have your fans responded to you being a part of NASCAR in Canada?
The last couple of years I've only done a couple of races and since I have been doing that I've been getting messages from fans asking when I'm going to race again full time. I really enjoy talking to fans and getting their points of views.
6. What or where is your favorite track on the schedule?
Saskatoon (Wyant Group Raceway), it's one we always do well at and I also fell in love with road course racing. I also enjoy the street course in Toronto and CTMP course. Half our season is on road courses.
7. Do you have any hobbies outside of racing?
I get asked that a lot, but racing has been my life. I love marketing and the business aspect of racing too. I've come to really enjoy working with teams and sponsors with activation at the track and working with drivers and their partners. I do enjoy golf and playing hockey. I'm a big Toronto Maple Leafs fan.
8. If you weren't a race car driver, what do you think you would do instead of racing for a career?
I went to university and got an engineering degree as a backup plan, but I went to get a degree to make me a better racer. I guess work as an engineer. Racing has opened up so many opportunities and has taught me so many skills I truly feel like I can accomplish anything.
9. Who has been the biggest influence in your life and/or racing career?
Definitely my dad, Kevin McColm and a guy who's like my second dad, Frank Millman.  He was an older gentleman that lived near us and helped me out. He was a master fabricator and has been with me when we started. My dad and Frank are still there helping out and we work at it every day. Bud Morris is another one who has been a huge part of my racing career. He's been my mentor in business and also in my personal life as a great friend. There's just so many people that I look up to and have taught me so much along the way and continue to learn from.
10. Tell me something about you that would surprise your fans?
I love playing scrabble. I'm a big addict of that game. My My fiancé Leigh Ann will bug me about it because so competitive even playing a game like I am at racing. I also care deeply about environmental sustainability which is very important to me. We're members of the green sports alliance and I am an Earth Day Canada ambassador. We are working to bring environmental awareness and programs to NASCAR Canada.
Next NASCAR Canada article
Getting to know NASCAR Pinty's Series competitor Joey McColm