Get alerts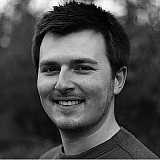 Johann Zarco has brushed off criticism from Jorge Lorenzo about what the Ducati rider described as 'PlayStation'-style riding in last weekend's Motegi MotoGP round.
Lorenzo and Zarco made contact on the fourth lap of the Japanese Grand Prix, as Lorenzo found himself eased wide by the Tech 3 Yamaha rookie at Turn 9 while the pair were battling over fourth place.
It was a move that drew an angry response from Lorenzo, who even went as far as to say he would raise Zarco's behaviour in the next meeting of the MotoGP Safety Commission.
"It wasn't the first time that I got a contact with Zarco this year," Lorenzo said in Motegi. "He is very aggressive overtaking, I think it's too much.
"Looks like it is similar as when you play on PlayStation. He feels like there is no rider in front of him and he is just entering your line and he doesn't care."
But, when Lorenzo's comments were put to him, Zarco was non-plussed, and said that as a rookie he has to earn the "respect" of his more experienced competitors on-track.
"He was on the outside and I was on the inside, and he tried to resist," said Zarco at Phillip Island. "When the situation is like this, the one on the outside has to take care about what happens inside.
"In MotoGP you have to be just as aggressive as in the other classes. The MotoGP bikes are faster but also more stable.
"If I would have been [Marc] Marquez or [Valentino] Rossi, he wouldn't let them pass. When you are a rookie, you have to work to get the respect from the others."
Additional reporting by Oriol Puigdemont