Subscribe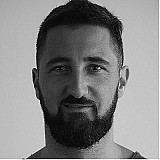 Wilco Zeelenberg, team manager for Jorge Lorenzo, has been tasked by Yamaha to scout up-and-coming talents for the Japanese manufacturer in MotoGP.
Apart from his job as track analyst for Lorenzo, the ex-rider has been in charge, since last year, of following several championships to try to identify young up-and-coming talents and approach them.
The initiative was launched by Yamaha last season upon realising it was lacking in that area when compared to Honda - which, apart from having bikes in Moto3 and powering the entire Moto2 field, also has its own junior formula in Asia, the Talent Cup, led by Alberto Puig.
"What I do is approach kids, see how they work, how they train and how they behave," Zeelenberg told Motorsport.com.
"And I talk to them in case they need anything, staying in touch. At that age it's very important for them to know that a manufacturer like Yamaha is watching them."
If Honda has an empire, Yamaha has, as of today, the bike that every rider in MotoGP wants. That is its main appeal.
"We don't have bikes in Moto3 or a presence in Moto2. That's the biggest handicap, so the concept is different," he adds.
"I follow everything, from Superbikes to Supersport and the other series. But, at the same time, if the M1 continues to be that competitive, we don't need much more."
A few days ago, Yamaha announced a deal with VR46, Valentino Rossi's riding school, of which it is now a sponsor and a supplier.
That is linked to the plan the Japanese manufacturer kicked off with the Dutchman.
"The project with Vale's academy is a perfect complement. It can help in the future, but it's still too early. I can't see any kids going from Moto3 to MotoGP," concludes Zeelenberg.