Subscribe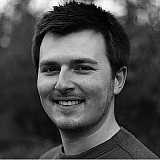 Yamaha racing director Massimo Meregalli says he can't envisage a return of the infamous dividing wall that split Valentino Rossi and Jorge Lorenzo during their previous stint as teammates.
Tensions in the Yamaha camp flared up again in the wake of the clash between Rossi and Marc Marquez at Sepang that resulted in the Italian being forced to start Sunday's title decider at Valencia from the back of the grid.
Lorenzo however argued that Rossi deserved a bigger penalty, and filed a request for intervention to get involved in the arbitration process between Rossi and the Court for Arbitration of Sport (CAS), though this was rejected.
The Spaniard went on to win the title by five points at Valencia with victory, but Rossi claimed that this was the result of an alliance with Marquez designed to prevent the 36-year-old sealing his eighth premier class crown.
This has led to speculation that the 'wall' that previously split the duo in the Yamaha pit box from 2008-10 could make a comeback next season, but Meregalli thinks that neither rider wants to be isolated from the other.
"I've already said in recent weeks – it's not like before this weekend Valentino and Jorge loved each other," Meregalli told Motorsport.com.
"They respected each other, so I do not think that one of them could ask for data separation, because sharing is one of the things that makes Yamaha a winning team."
Meregalli also admitted that Yamaha's success felt "strange", given the acrimonious circumstances in which the title was won by the Japanese manufacturer.
"Jorge never gave up, especially in the beginning [of the year] when he had some problems, so he deserved [the title]," he added.
"He arrived [at Valencia] very determined and was in front from Friday until the last lap of the race.
"Valentino could not do more than fourth, starting at the back: when you're in the lead [of the standings] from the first Grand Prix and you lose the title at the last race, it's normal that there is disappointment.
"This tense situation that has arisen has ruined the party a bit, because we won everything and we should be delighted.
"Of course we are satisfied, because we couldn't have done more, but it still tastes a bit strange."
Interview by Matteo Nugnes