Get alerts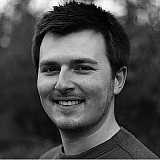 Yamaha must improve its wet-weather performance if it is to challenge for this year's MotoGP title, believes Maverick Vinales.
Vinales finished a distant fourth in last weekend's wet San Marino Grand Prix, a result that leaves the Spanish rider 16 points adrift of championship rivals Marc Marquez and Andrea Dovizioso in the standings with five rounds to go. 
Once again using the prototype 2018 chassis he first raced in Silverstone for the Misano event, Vinales said on Friday that the new frame had made him more "relaxed" and he went on to claim his first pole since June's Mugello round on Saturday.
But, after being outpaced by Marquez's Honda as well as the Ducatis of Dovizioso, Danilo Petrucci and Jorge Lorenzo, Vinales highlighted the importance of improving the M1's speed in the wet after making good progress in dry conditions.
"I think we have improved a lot in the dry, with a lot of consistency," said Vinales. In FP4 with the hard tyre I don't like we had a good pace, we did a good job.
"Now we have to improve in the wet because both Marc and Dovi are always ahead in the wet races and if we want to win the championship we have to be there too.
"The behaviour of the bike with the front was really good, I'm quite happy. I have the same feeling in the dry, we improve a lot the front feeling.
"But on the rear it was very difficult to get the traction, honestly. Especially on the left, I was sliding a lot the bike, I could not lean. I touched maybe four or five times the knee down on the left during the race.
"Today I could be fourth and I hope next time we can be on the podium. In the dry I feel very confident, in Aragon I hope everything is normal and we can fight with them."
Rossi absence a hindrance
With Valentino Rossi's title chances effectively over as a result of a broken leg sustained in a motocross crash at the start of the month, Yamaha's 2017 hopes now rest entirely with Vinales.
While Rossi's absence from Misano meant Vinales had the 2018 frame available for both bikes, he said this was outweighed by not having a teammate to compare data against.
"I think if Valentino returns, going to be much better, for everyone," he said. "Because Valentino know very well the bike, know how to go fast.
"Also for me it's a bit easier, the weekend, because we can compare data. If your teammate is faster than you, you can push more the bike, more yourself, so you know the limit of the bike and that's really positive.
"This weekend I could test a little bit more the bike, make different set-ups and I didn't lose so much time, but we know the way to go fast with that set-up, with this chassis, so it doesn't change so much."
Additional reporting by Oriol Puigdemont