Get alerts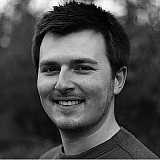 Yamaha has taken the covers off its 2016 YZR-M1, the bike that Valentino Rossi and Jorge Lorenzo will ride in this year's MotoGP championship.
The defending constructors' champions revealed the new machine in full race livery at its launch event at title sponsor Movistar's headquarters in Barcelona on Monday.
The bike itself bears a strong resemblance to its predecessor, which Rossi and Lorenzo took to 11 victories in 2015 as well as the top two spots in the riders' standings.
"Last season we enjoyed an especially fruitful year, securing the MotoGP Triple Crown with our riders finishing first and second," said Yamaha team boss Lin Jarvis.
"With Jorge and Valentino as riders, the unchanged Movistar Yamaha MotoGP team crew and the stunning new YZR-M1 bike, we are confident that we will have all that we need to challenge to retain our three titles.
"We know that our competitors will be out for revenge and we can never underestimate the efforts that they will apply to try to dethrone us.
"We also know that the new regulations and change of tyre supplier will add more variables to contend with but we are committed to the challenge and planning to give our maximum effort to win the 2016 title."
Rossi and Lorenzo had their first taste of the new M1 during a private test at Aragon last September, and racked up further mileage during the Valencia post-season test in November.
The launch also confirmed that Lorenzo will again run his customary #99 plate in 2016, having turned down the chance to run #1 - as was his right as defending champion.