Get alerts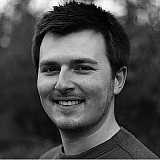 Yamaha has failed to get on top of its wet-weather issues and has gotten worse in such conditions as the season has progressed, according to Maverick Vinales.
Both of Motegi's Friday practice sessions were affected by rain, with Marc Marquez topping the morning's opening session before Andrea Dovizioso took the top spot in FP2.
Vinales and teammate Valentino Rossi both finished the latter session outside the top 10, in 11th and 12th respectively, both complaining of a lack of rear traction in the tricky conditions.
The Spanish rider, who previously warned Yamaha it risked losing the title if it failed to improve in the wet, said the marque has gone backwards since the middle of the year.
"It's true that in the wet we have not improved," said Vinales. "In fact, we have got worse during the year. In Assen the bike wasn't so bad in the wet.
"The problem is at the rear, we don't have traction when we open the gas. My results are very similar to Valentino's, so the problems are very similar."
Asked if his problems were similar to those of Vinales, Rossi replied: "Yes. We tried a lot of things with the bike, but we are in trouble and we don't understand why.
"Last year I was very competitive in the wet, I had a good feeling with the bike, but this year we are struggling. Something strange.
"We try to modify, but in the end we are quite far from the top. The bike is difficult to ride, and in general the problem is a bit like in the dry – we don't have rear grip."
"Big frustration" at Tech 3 speed
Rossi and Vinales both finished well adrift of Tech 3 Yamaha rider Johann Zarco, who was fifth-fastest in second practice aboard the year-old satellite M1.
"If you look at the data of the old bike," Rossi said, "it's a big frustration. In the corners, no way. We need to try to understand, especially for next year.
"We are quite worried because today we do a lot of modifications. We don't have a lot to do more than this, this weekend. So we have to understand for next year."
Rossi also highlighted the impressive performance of MotoGP rookie Kohta Nozane on the second of the Tech 3 bikes as further evidence of the factory team's woes.
Nozane, who replaces an unwell Jonas Folger this weekend, finished just behind Rossi in 13th, and well ahead of fellow Yamaha tester Katsuyuki Nakasuga, the latter on a factory-spec bike.
"For me, it's interesting to see the two Japanese riders," said Rossi. "Nakasuga is with our bike, Nozane is with the old bike.
"Usually Nakasuga is faster than Nozane and has a lot of experience, but today he is two seconds slower. So it's a big step."
Additional reporting by Oriol Puigdemont