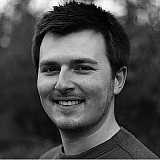 Valentino Rossi has overcome some fearsome opponents in the course of his MotoGP career, but his pursuit of the title in 2015 is his toughest test yet, argues Jamie Klein.
After a four-week summer break, the second half of the MotoGP season kicks off this weekend at Indianapolis with Valentino Rossi atop the riders' standings by 13 points – a scenario even the most ardent fans of 'The Doctor' wouldn't have dared to dream 12 months ago.
Back then, the sport's new superstar Marc Marquez had yet to lose a race, while Rossi had already gone a whole year without a victory – and while he had succeeded in re-establishing the upper hand over Yamaha stablemate Jorge Lorenzo after a patchy 2013 campaign, it appeared his best days were behind him.
And yet here we are in 2015, with 65 points separating Marquez and Rossi, the latter in prime position to seal what would be an incredible eighth premier class crown, a feat unsurpassed since Giacomo Agostini notched up 500cc title number eight in 1975.
Rossi fans would nevertheless be well-advised to not get carried away; with nine races still to go, it's far from guaranteed that he will emerge victorious. In fact, the 36-year-old faces the toughest test yet of his 15-year career at the highest level of motorcycle racing.
That may seem like an odd assertion to make, given Rossi is riding better than any time since early 2010. He hasn't been off the podium all year, is 13 points in the clear in the standings and has only one serious competitor for the title in the form of teammate Lorenzo.
But for starters, overcoming two-time champion Lorenzo – who is pretty well unbeatable on his day – on equal machinery will be no small feat, as the Spaniard's incredible four-in-a-row earlier in the season attests.
Lorenzo's unspectacular but superbly effective riding style, which involves carrying a minimum apex speed through corners some rivals could only dream of, suits some tracks more than others.
Assen, with its high-speed direction changes, and the Sachsenring, where the asymmetric tyre was in use, were two tracks where Lorenzo was never likely to challenge Rossi, but the next three circuits on the calendar – Indy, Brno and especially Silverstone – are all rather more favourable to his style.
Three Yamaha one-twos at those tracks with Lorenzo leading Rossi home would be enough to turn a 13-point lead into a two-point deficit – and that's before you factor into the equation a certain M. Marquez, who was back to his old dominant self at the Sachsenring having reverted to the 2014 Honda chassis at Assen.
The reigning champion, ahead of a visit to a track where he hasn't lost since his days in the 125cc class, has pledged to ride for wins rather than become "obsessed" with closing the points deficit to the two Yamaha riders, and the chances are that there will be several more visits to the top step of the podium for Marquez before the year is out.
And while Marquez being back in contention for wins helps Rossi insofar as it lessens Lorenzo's chances to score maximum points, equally the Repsol Honda rider is a dangerous foe when he has nothing to lose, as he demonstrated with his last-corner lunge on Rossi at Assen. Remember too what happened in Argentina...
Rossi survived the Assen assault to take the chequered flag with his lead intact, but in the latter half of the year he simply cannot risk a DNF – or an injury – as a result of the antics of Marquez in such a tightly fought contest with Lorenzo.
But it's not just Marquez that the two Yamaha title protagonists need to be mindful of. Dani Pedrosa put in his most convincing showing of the year yet at the Sachsenring, while Ducati duo Andrea Iannone and Andrea Dovizioso are have proven capable of mixing it with the Hondas and Yamahas in qualifying and in the early stages of races this year.
Indeed, the soft tyre concessions for Ducati and Suzuki have made qualifying an extremely tight affair, so much so that the top group of riders are now often split not by tenths but hundredths of a second.
The result is that Rossi's biggest weakness, his one-lap pace in the two-part qualifying format, has become even more exposed, his pole position at Assen standing as a lone anomaly in a season where the Italian has given himself extra work with a succession of second and third-row starts.
Most competitive field in history?
Quite simply, Grand Prix motorcycle racing has never been more competitive during Rossi's career. Former arch-rivals Max Biaggi and Sete Gibernau were never truly in the same league; only when Casey Stoner began to sweep all before him in 2007 did the seven-time champion have a competitor to rival him in sheer talent terms.
Stoner may no longer be in the picture, but now Rossi must contend with not one, but two riders of at least equal calibre – both in the prime of their careers – in the form of Marquez and Lorenzo.
Rossi deserves enormous credit for the way he has turned himself from apparent spent force to championship contender in the space of two years, but he certainly cannot afford to let up now if he is to make history and take a tenth world title his legion of fans so desperately crave.