Get alerts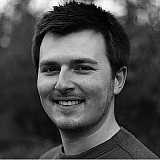 Maverick Vinales believes that another change of chassis will not help Yamaha conquer the issues it faced during last weekend's Austrian Grand Prix.
Both Vinales and factory Yamaha teammate Rossi struggled badly for rear grip at the Rеd Bull Ring, both trailing home sixth and seventh behind the year-old Tech 3 satellite bike of Johann Zarco. 
After dominating the early part of the season, erstwhile points leader Vinales hasn't won a race since switching to Yamaha's latest chassis spec in Assen, only scoring one podium in mixed conditions at Brno in four races.
But despite a lack of success on the new frame, Vinales thinks changing chassis again wouldn't be wise, and that his crew should focus on optimising the current package in a one-day Misano test this Sunday.
"The problem is much more important than now starting to change chassis again," said Vinales, who is now 24 points down on Marc Marquez.
"Maybe we have to focus on the bike and make it work in some ways.
"The set-up we have now, we have to make another big change on the set-up and try to see if it works. I don't want to change chassis, I want to work really hard in Misano and try to be ready for Silverstone."
Asked whether reverting to the 2016 chassis as used by Tech 3 pair Zarco and Jonas Folger was an option, Vinales replied: "I really don't know.
"The team knows more about the potential of the 2016 [chassis] and the chassis we have now. I tried to ride the bike in the best way."
Riding style changes
Vinales also explained that he has had to dial back his naturally aggressive riding style in order to get the best out of the current Yamaha chassis, which allows for higher corner speed to be taken.
"For sure, I changed a little bit my riding style, because in the beginning I was braking really hard and opening [the throttle] very aggressively," he said.
"But now I have to be very smooth in all areas to make the laptime.
"I'm honestly [normally] a really hard braker and also I go deep into the corners – always. From Moto3 until some races [recently]. But now, you have to adapt to the bike, try to make the bike work.
"As I said, now I'm trying to make my bike work and I've had to change my riding style a little bit."
Additional reporting by Oriol Puigdemont