Get alerts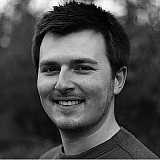 Suzuki's Maverick Vinales says he was left "disappointed" with his result in the GP of the Americas, despite taking his best ever MotoGP finish.
The Spaniard, whose previous best finish in the premier class was sixth, beat teammate Aleix Espargaro to take the chequered flag in Austin fourth, some 7.5 seconds behind third-place man Andrea Iannone.
Speaking to media afterwards, Vinales revealed his frustration at missing out on a podium place, which he felt was achievable without a major drop-off with his soft compound rear tyre at mid-distance.
"At the end, it's the best position of my MotoGP career, but today I could have made the podium if I didn't have problem with the rear tyre," said Vinales.
"It was quite difficult to finish the race because I think maybe the tyre was broken, it was jumping so much on the right side – I was hoping just to finish.
"We showed again we are strong in the middle of the race, when the grip is good, but we have to work more to be on the podium."
Elaborating on his struggles with the rear Michelin, he added: "The feeling is that the first 12, 14 laps was good, I could make 2m05s [laptimes], but after there was an incredible drop of nearly one second. 
"It was like when you use a wet tyre and it's destroyed – you get shaking all the time, even on the straight.
"I'm really disappointed because we worked hard with the soft tyre all weekend, and it was always good – even in warm-up, it was like 18 or 19 laps [of wear] on the rear and I did a 2m05.2s."
Monday test
Suzuki stayed on at COTA on Monday for an exclusive one-day test, in which Vinales made progress he feels could have yielded a better result in the race.
"We tried some more configurations with the 2016 chassis to compare with the one we tested in pre-season and the one I've been using in the first three races, and we are happy to have discovered that, on this track, these new configurations could have seen a more positive result in the race," he said.
"After this test, I maybe now have a little regret at my initial choice, but this is normal - all aspects have positives and negatives and you need time to go in depth with the investigations."