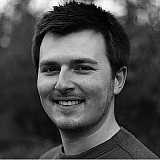 Maverick Vinales has hit out at MotoGP rival Marc Marquez for following him during a long run on the third and final day of testing at Phillip Island.
Yamaha rider Vinales continued his remarkable pre-season form by topping the timesheets on Friday, 0.294s up on Honda man Marquez.
But Vinales had his programme interrupted when he aborted a race simulation after five laps, as his team informed him that he had Marquez following in his wheeltracks.
Speaking to media afterwards, the Spaniard was in a combative mood, saying he "didn't understand" why Marquez felt the need to follow him.
"I knew it," Vinales said when asked about the incident. "They were telling me I had him behind me and I didn't want to stop.
"The next day I do a long run it will be my turn to bother him."
He added: "I really didn't understand it, because you are doing your job, your long run, and then being unable to push... I'm not going to carry him.
"It's hard to keep on pushing when you have him behind and you know he can study what you do. So I had to abort the long run, which was a shame because I was doing mid-1m29s all the time.
"But I'm happy. I think he did a great job too this weekend. It appears that we are both a step ahead of the rest and it will be fun."
Vinales ended the Phillip Island test nearly a second up on Yamaha teammate Valentino Rossi, and said he was satisfied with both his short and long-run pace, despite the run-in with Marquez.
"Even though I was tired in the second run, I kept running in the 1m29s for over half the race [distance]," he said.
"I'm close to Marc [over a long run], and on a single lap I did several mid-1m28s, so I'm happy."
From his point of view, Marquez said observing Vinales on track was "interesting", and said he feels the Yamaha rider will be "tough to beat".
"Today was one run that I went out and saw that he [Vinales] passed and then was some laps," he said. "Immediately I was able to recover this gap and then I followed him two laps and it was interesting, always, to see different bikes.
"Also I saw some Ducatis and some bikes you feel are strong. Also Suzuki was interesting to follow because it looks really good.
"Yamaha, like last year, they have a really competitive bike, all package is really good. It will be tough to beat them."
Additional reporting by Oriol Puigdemont and Andrew van Leeuwen