Get alerts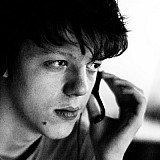 Suzuki rider Maverick Vinales admitted he was not entirely happy with his bike after qualifying for round three of the MotoGP season at COTA.
Vinales, who was fifth-quickest in the session and will move up to fourth on the grid due to Andrea Iannone's penalty, was visibly agitated after his qualifying run.
Asked post-session what the reason was behind his frustration, the Spaniard said: "I am upset about the result.
"I was thinking I could do the first row today after FP3 because that lap was good and I didn't push 100%.
"[Fourth] is a good position, but I am not happy enough. We didn't take out all the potential of our bike."
Vinales added that he felt hindered by a change of set-up made on his bike in FP4.
"In FP4, we made one wrong decision. We found one set-up for the used tyres - but when I put the new [tyres], it was the worst.
"I feel good [for the race]. Still, we need to make another step to be in the front."
Espargaro regaining confidence
Vinales' teammate Aleix Espargaro, who had endured a miserable start to 2016 so far, said he felt rejuvenated after a solid qualifying performance at COTA.
Espargaro, who had switched to the 2015 chassis after struggling massively on the new Suzuki, will line up ninth on the grid, having lapped less than two tenths behind Vinales.
"I'm happy," he said. "Obviously, I would never say that, with ninth place, I would be happy like this, because, obviously, this is not why Suzuki pay me. But after the disaster of two races...
"I was very sad in the first two rounds, I was very slow, I didn't understand what was going on. The bike was not turning, I was crashing and crashing.
"But with the 2015 chassis, with Tom [O'Kane, crew chief] we fixed a lot and this weekend I start to feel better, I start to be the rider that I was last year - aggressive and able to push."
Additional reporting by Oriol Puigdemont