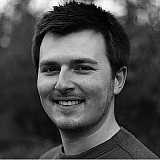 Giacomo Agostini says he believes there was no pact between Marc Marquez and Jorge Lorenzo to deny Valentino Rossi last year's MotoGP title.
The climax to the 2015 season was marked by controversy, as Rossi accused Marquez of riding to assist countryman Lorenzo's title ambitions in the final part of the season.
Tensions reached a head at Malaysia, where Rossi and Marquez made contact while fighting for position – resulting in Marquez crashing and Rossi being sent to the back of the grid at Valencia, where he would lose out to Yamaha teammate Lorenzo by five points.
Reflecting on the events of 2015, Agostini is certain that there was no collusion between Marquez and Lorenzo to rob Rossi of the title.
"There was no conspiracy against Rossi," the 15-time Grand Prix motorcycling champion told Spanish publication AS.
"Marquez doesn't want Lorenzo to win and neither does Lorenzo want Marquez to win, and Pedrosa doesn't want anyone else but him to win either.
"But whoever thinks there was [a conspiracy] will keep on thinking that for the rest of their life, because there are a lot of people who think with their heart and not with their head.
"It's very hard to make those people change their opinion."
Sepang clash "normal"
Asked about the recent decision by the FIM and Honda to not publicly release the telemetry from the Rossi/Marquez clash at Sepang, Agostini says he thinks it was the right move.
"They want to close the controversy, because if it continues to be open, that's bad," he said.
"Everybody saw what happened at Sepang and it wasn't good, but you have to be on the bike to understand what happened.
"You have to understand the tension under which they race and the fact that they all want to win, but that only one can.
"It's normal for things like this to happen. In my time there were also passes with contact, and when it happened to me I got angry, but that's racing."

Agostini also said he does not expect a repeat of the 2015 controversy to unfold this year, despite the tension that still lingers between the championship's protagonists.
"They will all start with zero points in the standings and there will be nothing else," added the Italian.
"The fastest rider will win. I hope it's like that. It's very unlikely that a story like last year's repeats itself."