Subscribe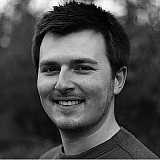 With insight from Michelin's motorsport director Pascal Couasnon, we take a closer look at the French firm's upcoming MotoGP comeback.
To understand the importance of tyres in motorcycle racing, you need only cast your mind back to 2008, the final year of Michelin's previous stint in MotoGP.
Alone among the Yamaha contingent, Valentino Rossi had engineered a switch to Bridgestone a year ahead of the Japanese brand becoming the championship's sole supplier, convinced such a move was necessary to be able to take on 2007 champions Casey Stoner and Ducati.
Sure enough, a sixth premier class title followed for 'The Doctor', who felt much more at home with Bridgestone rubber than with the old Michelins that continued to be used on the other side of the Yamaha garage by teammate Jorge Lorenzo.
The characteristics of our tyres will obviously be very different from Bridgestone's.

Pascal Couasnon, Michelin motorsport director
Seven years on, preparations are well underway for the Clermont-Ferrand-based firm to replace its old sparring partner as the sole tyre supplier of MotoGP, riders getting their second taste of what's to come in 2016 in testing at Mugello on Monday.
The early indications are that the Michelin has better edge grip than the existing Bridgestone, but is less proficient under braking – but whatever the differences in the final product turn out to be, the competitive pecking order is bound to be affected.
"The characteristics of our tyres will obviously be very different from Bridgestone's," says Couasnon.
"But we want to provide the riders with products that make them feel confident, so that they can fulfill their potential straightaway.
"This new rubber obviously requires the riders to adapt, but the feedback has been good so far."
Not starting from scratch
Couasnon adds that, although Michelin has been away from MotoGP for some years, it isn't having to start from scratch, partly thanks to its current involvement in the Spanish and Italian Superbike series.
"We were able to reuse some of the data that we had in 2008," he explains. "Since we left the series, the technical regulations have not actually changed much.
"We were also able to rely on what we did in the national championships in which we are already involved.
"This data, combined with our quite recent past in MotoGP, already enable us to build on a sound base of expertise."
Tyre war not necessary
Speculation has been rife regarding a potential bid by Michelin to become Formula 1's tyre supplier from 2017, although the company is known to favour competition against a rival tyre manufacturer.
But with tyre wars having fallen out of fashion in many parts of the motorsport world in a bid to save costs, Michelin has been forced to re-evaluate its traditional attitude.
"Until very recently, we thought that the best way to have a challenge was to have a rival, but it must be noted that many series have since gone the other way," admits Couasnon.
"Facing the risk of being left out in the cold, we therefore considered that the challenge could also be technical [rather than purely adversarial]."
Road relevance critical
Couasnon also highlights the fact that MotoGP organisers have heeded calls by Michelin to up the size of the rims used in the championship, something it considers a prerequisite to a return to F1 to make its race tyres more road relevant.
"When we responded to the call to tender, we suggested that the tyres go from 16.5'' to 17'', because all the mass-produced sports models use 17'' tyres – and Dorna accepted.
"We are sure to rejoin the pinnacle of motorcycle racing, with the best bikes and the best riders. I don't think you can say the same about F1 currently.
"Making tyres for the show, tyres that only last for a few laps, with dimensions that do not allow any technology transfer afterwards, does not interest us."
Interview by William Zinck