Subscribe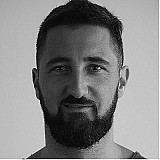 Marc Marquez's pitstop during the German Grand Prix has been ruled legal after IRTA examined the telemetry of the Spanish rider's bike.
Following some videos that appeared online where one of Marc Marquez's mechanics was seen holding the clutch, Danny Aldridge, IRTA's technical director, asked HRC for the data to confirm that the move was legal following a rule change.
As soon as the race ended, Aldridge visited the HRC garage and asked for the telemetry from the bike with which Marquez went on to take his fourth successive MotoGP win at the Sachsenring.
There was a suspicion in some quarters, based on a video circulated on the internet that showed Marquez's bike swap from an aerial perspective, that the team had already engaged first gear on the second RC213V.
In the video, mechanic Jordi Castella - the man in charge of holding the bike with which Marquez would rejoin the track - can be seen holding the clutch.
Holding the clutch is not illegal, but what was against the rules from the German Grand Prix onwards due to safety reasons was to have a gear engaged.
However, a closer look at the video posted on social media makes it clear that it is the rider who engages first gear right as he lands on the bike - a move confirmed by IRTA, which considered the matter to be closed.