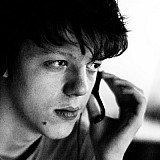 Tech 3 Yamaha boss Herve Poncharal says Alex Rins and Johann Zarco are the riders who are most likely to be considered by the team for a potential 2017 debut in MotoGP.
Zarco and Rins finished 1-2 in the 2015 Moto2 standings, the former in his fourth season in the category and the latter as a rookie.
Factory Yamaha boss Lin Jarvis confirmed earlier this year that Rins was on the Japanese marque's "wish list", with a 2017 Tech 3 satellite ride appearing a possible option for securing the Spaniard's signature.
However, Poncharal insisted that he would have a say in the team's future roster, telling Motorsport.com: "It's my team and contractually, that decision [on 2017 line-up] will be made by Tech 3.
"Now, I want to do it in a clever way and for us to work in good spirits with Yamaha. As such, the sponsors, Yamaha and I will make the decision together."
The Tech 3 boss subsequently admitted that Rins was indeed a possibility for 2017, but insisted that so was Zarco – with both riders continuing on in Moto2 this year.
"The top 2014 Moto2 rookie was [Maverick] Vinales and he's had a super first year in MotoGP. The rookie of the last year was Rins, so we know that he's set to ride in MotoGP in the short term. Therefore, Honda, Suzuki, Ducati and Yamaha are thinking about it too, obviously.
"But it's not just Alex Rins, it's also Johann Zarco. He had a wonderful season, he impressed me because he showed he was not only fast but also clever. He had great races like Barcelona, smart races, quick, but not rushing, striking when it mattered. It is clear that he's ready.
No others who could graduate in 2017
Poncharal also clarified that he didn't think there are other riders in MotoGP's support classes who would be ready to join the main champoionship in 2017.
"There are not that many really quick youngsters who can graduate to MotoGP as early as 2017 – there is Johann and Alex," he said.
"Many riders have great potential like [Danny] Kent, [Miguel] Oliveira, [Fabio] Quartararo, but they're not ready to graduate to MotoGP yet.
"Alex Marquez needs to show that it's possible, he's not strong enough yet. [Franco] Morbidelli is an interesting youngster, too, but he's had highs and lows and got injured, so we don't know, we shall see. [Jonas] Folger has had many good performances, but they're followed by disappointments every other week."
"Moral dilemma" over next year
Given Tech 3's status as a Yamaha satellite and a proving ground for young riders, Poncharal hinted that the team might end up having to part ways with Bradley Smith and Pol Espargaro, who have spent three and two seasons with the squad respectively, after 2016.
"There are four Yamahas on the grid, those from the official team are assigned with the mission of winning races and taking the title, but that's not quite our mission," he explained.
"Our mission is rather testing young riders and evaluating their potential to perhaps lead them – as we did with Ben Spies [in 2010] – to be hired by the works team if there happens to be a free ride.
"By the end of 2016, Bradley and Pol will have competed in respectively four and three seasons with Tech 3. So either they're very successful and they're taken on by a works team, be it Yamaha or another one, or they don't do better than a good season and in that case, what should we do?
"Should we keep them ad vitam aeternam [forever], or – and that's the tricky part from a human perspective – should we tell them that our job is to look for young riders, not to do five, six, seven years with the same rider? We will be facing a moral dilemma."
Poncharal added: "I think we'll have a much better view of the situation around Barcelona or Assen, many things will have happened by then.
"We're not going to sign our riders straight away, we don't have that pressure at Tech 3. Let's wait and see how the start of the season goes before we make a decision.
"I think there will be a domino effect anyway. The best teams and the best drivers are going to settle first. Therefore, the Yamaha, Ducati and Honda works teams have priority.
"Then there's Suzuki, and when all of that is clear, we'll think about how to move things forward."
Interview by Lena Buffa