Subscribe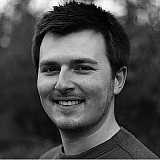 The Suzuki MotoGP team's new seamless shift gearbox felt "fantastic" during initial running in last week's Sepang test, according to Aleix Espargaro.
A lack of acceleration was often cited as one of Suzuki's key weaknesses last year, not helped by the Japanese manufacturer lacking the seamless shift gearbox used by all its rival factories.
Suzuki finally debuted its seamless transmission in a private test at Sepang in January – one that Espargaro missed due to injury.
But the Spaniard finally got his first taste of it as pre-season testing commenced at the Malaysian track, and was immediately impressed by the difference it made.
"We still need to work on it, because we have a couple of issues, but the potential is so high," said Espargaro. "The difference between [a seamless] and standard transmission is very big."
"The feeling [with the seamless] is great, the first run out of the pits was fantastic.
"I think we are not using it as I want, it's quite aggressive in some places, but Suzuki will bring [a new] seamless transmission sooner than we expected.
"At the moment we can only [shift] up, and we have to [shift down] really soon. But on the straights we have much better acceleration."
More power
Espargaro was also full of praise for the upgraded Suzuki engine, which he said provided a much greater step up than the minor upgrade that arrived last season.
"[The new engine is more powerful] everywhere, and this is the important thing."
"It's not unbelievable, but it's a bigger difference than, for example, Barcelona last year when we gained just one or two km/h of top speed.
"It has more power at the bottom and the top, which is good."