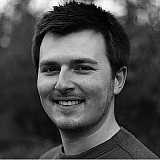 Suzuki boss Davide Brivio has high expectations for his team in 2016, setting the objective of taking at least one podium finish and becoming regular top six challengers.
On its MotoGP comeback season, Suzuki exceeded expectations, with riders Aleix Espargaro and Maverick Vinales both establishing themselves as top 10 regulars.
Both Espargaro and Vinales took a best finish of sixth place, the former sealing a surprise pole position at Catalunya, but the team is far from content to rest on its laurels.
"Of course you always set very ambitious targets," Brivio told Motorsport.com. "To get on the podium [next year] would be a dream.
"The more concrete goal, however, should be to get closer to the six best riders more regularly, and not just occasionally or only on some tracks.
"If all the improvements we have in the pipeline work, there's a good chance, but we'll only find out in the first races next year."
Elaborating more on where Suzuki could have improved in 2015, Brivio said: "I think it was mostly a matter of tracks, because [at some tracks] some of our weaknesses were less influential and we were able to be very competitive.
"On some tracks, the disadvantage of the engine was offset by the good qualities of the GSX-RR chassis.
"In some cases there has also been rider error: at Catalunya, ??for example, where Aleix fell when he was fourth, we could have had a great result."
Last week's post-season test at Valencia was a positive one for Suzuki, as Vinales and Espargaro concluded the two-day test with the second and fourth best times respectively.
But it should be noted that, while most riders were busy adapting to their 2016 machines, Suzuki chose to focus purely on acquainting its riders with next year's Michelin tyres.
"We did not bring anything new," explained Brivio, "because we wanted to work on the set-up with the Michelin tyres.
"The test team [consisting of Takuya Tsuda and Nobuatsu Aoki] instead occupied themselves with the unified electronics.
"We will go to Sepang on 23 and 24 November there and start working with our regular riders on the new software."
Asked when Suzuki's seamless gearbox would it make its on-track debut, Brivio said: "We will focus on that during the tests next year, with the aim of making sure that it's ready for the start of the season."
Vinales, who scooped this year's 'Rookie of the Year' accolade, has been the topic of much paddock discussion during an assured debut premier class season, and is thought likely to prove one of the key players in the 2017 rider market.
Indeed, Brivio admits that Suzuki will have to keep up development in order to keep the young Spaniard from looking elsewhere – but is hopeful of keeping hold of his current pairing for some time to come yet.
"Maverick has a two-year contract and there is also an option [for a third]," said Brivio.
"He is very happy to be on the Suzuki and work with all of us, but clearly he's an ambitious rider and we must give him a bike that allows him to make the most of his potential.
"My dream would continue for as long as possible with him and Aleix, because I believe in stability and see it as something that can pay off handsomely in the long run."
Interview by Matteo Nugnes