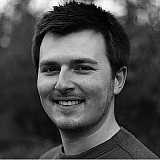 Suzi Perry will return to presenting MotoGP on UK television this year with BT Sport, after three seasons fronting BBC's Formula 1 coverage.
The 45-year-old last month ruled herself out of moving across to join Channel 4's presenting team for the 2016 season, with Steve Jones effectively taking her place as lead presenter.
Now, Perry joins the BT Sport team for the 2016 season as the subscription-only broadcaster BT Sport enters its third season covering MotoGP, sharing presenting duties with Craig Doyle.
It marks a return to presenting the sport for Perry, who led BBC's MotoGP coverage from 2003 to 2009.
"I'm really excited to be joining BT Sport and working with their tremendous team," said Perry.
"Motorsport continues to be massive in the UK and I can't wait to bring BT Sport viewers all of the action from in front of the camera."
Perry will also play a part in BT Sport's coverage of other motorsport, including Speedway and the World Rally Championship.