Get alerts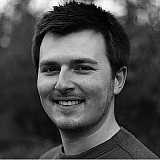 Tech 3 Yamaha rider Pol Espargaro has undergone successful surgery on his right forearm in order to solve the arm pump condition that held him back at Le Mans.
The 23-year-old's surgery took place in Madrid on the same day as his older brother Aleix went under the knife after sustaining a hand injury at the French circuit.
Espargaro had previously suffered arm pump symptoms after the previous MotoGP round at Jerez, undergoing physiotherapy in a bid to solve the problem, but when the issue recurred at Le Mans it was decided that the Spaniard would require immediate surgery.
"In Jerez, I believed that I suffered pain due to the type of circuit and the effort that I made during the first few laps trying to follow Lorenzo and Marquez and then Rossi and Crutchlow," said Espargaro.
"Yet, in Le Mans it was even worse because I struggled very early in the race being nearly unable to ride the bike.
"Therefore I went to visit a physical therapist about the discomfort I had in my right forearm after Le Mans and we quickly discovered that I needed to see a specialist.
"We decided to reduce the time between consultation and surgery in order to have as much time as possible between the operation and the next race."
The next MotoGP race takes place at Mugello on 31 May, where both Espargaro brothers are expecting to be fit to race.