Subscribe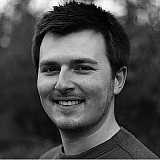 Casey Stoner has lambasted the state of modern MotoGP in comparison with its "golden age" of 500cc two-stroke motorcycles and "real racing".
Stoner retired from racing at the end of the 2012 season at just 27 years of age, having notched up two world titles and 38 race wins in the premier class.
Though there have been suggestions the Australian could make a comeback, most notably when former Repsol Honda teammate Dani Pedrosa took three races out following forearm surgery in April, Stoner's latest comments appear to pour cold water over any such prospect.
"If I went back to racing, it would be in the golden age of the 500s, with real racing and guys like Doohan, Rainey, Schwantz, Gardner and Lawson," Stoner told French website Motorevue.com.
"Back then it was a sport; today it's shit."
Stoner could still win, says Lorenzo
An appearance in the paddock by Stoner at the Catalan GP to demonstrate a Honda road bike earlier in the month prompted several leading MotoGP riders to offer their opinion as to whether he could still be competitive at the highest level.
Jorge Lorenzo believes Stoner would be a winner if he ever decided to return to the championship, saying: "I never saw a better natural talent riding a bike.
"It was clearly a great show watching him ride a bike, especially in Phillip Island, and he has my respect.
"If he came back some day he would be there winning and fighting for the win. I would receive him with open arms."
Valentino Rossi, on the other hand, was less convinced, jesting: "I think we already have enough [winning riders] in this championship!
"For sure I'm joking, but it's been quite a lot of time since Casey has raced and it doesn't make sense for him to come back," concluded the Italian.
Stoner will make a one-off return to racing action next month in the Suzuka 8 Hours, joining Michael van der Mark and Takumi Takahashi aboard a Honda.