Subscribe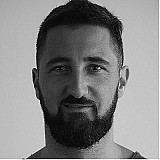 Casey Stoner's private test with the Ducati MotoGP team in Qatar later this week has been thrown in doubt owing to a possible rules breach.
The Australian, who participated in the first pre-season test at Sepang earlier this month, was scheduled to ride the new Desmosedici GP on Saturday, the day after the official MotoGP tests ends.
However, due to a mistake in the interpretation of the sporting regulations, the test may need to be cancelled.
The rules state that no circuit can host a test 14 days before a race there.
Ducati had booked the track from Saturday to Monday for Stoner to test the new bike for two days, while the third session would be used for promotional purposes.
The problem has arisen because of the interpretation of the rules.
If an 'event' is interpreted as the day when the race itself takes place - that is, March 20 - then Ducati and Stoner would be allowed to test.
However, if the day used for technical scrutineering - March 17 - counts as part of the event, then Ducati would be breaking the rules.
Ducati told Motorsport.com that it is waiting for clarification of the rules, and an announcement is not expected until the final day of testing comes to an end on Friday.