Subscribe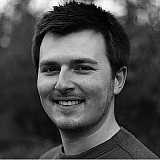 Casey Stoner is adamant he has "no intention" to race again in MotoGP despite competing in a timed session for the first time since 2012 at Sepang.
Following his initial shakedown of the Ducati Desmosedici GP15 on Saturday, it was decided that Stoner would join the Italian manufacturer's race riders Andrea Dovizioso and Andrea Iannone to ride in the official pre-season test at the Malaysian track on Tuesday.
The two-time champion set the ninth quickest time of the day, just over a second shy of pacesetter Danilo Petrucci on the satellite Pramac machine.
And while Stoner said the test was beneficial from a development standpoint, he insisted it would not tempt him back into race action.
"It was nice to be back on track at the same time as the other riders, more just for the fact that the track wasn't dirty and we had the same conditions as everyone else," Stoner told media after the test.
"So we're getting the same feedback as the other guys in the team, and this is important for us to move the bike forward."
Asked if he was eager to measure himself against the competition in a race scenario, the Australian replied: "No. I have no intention of doing that.
"It was nice to be back on track to get the data, but I'm still going to enjoy watching from the side of the track rather than being involved."
No GP16 plans
Stoner, who will be back in action on Wednesday for the final day of the Sepang test, said he was not yet sure when he would get the chance to ride the updated GP16.
"There's no plan at the moment," said the Australian. "We don't want to over-complicate things, and the [race] riders want to do their testing with it first.
"Maybe I'll get an opportunity to ride it in the future, but at the moment it's better to learn, to get accustomed with everything.
"Then, when we feel we can't do too much more with the GP15, maybe we will progress to the next version. But there's a lot of time between now and then."
Stoner also stressed that he was not pushing for fast lap times at this stage, with consistent running and data gathering the key objectives.
"We don't want to push, make any mistakes, I don't think I even ran wide today," he said. "We just hit those same lap times to get some good data.
"This second day I feel a lot fitter than I did at the end of Day 1, and with a little more understanding of the bike.
"This is what we're aiming towards – we don't want to get ahead of ourselves."