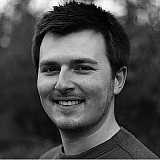 Casey Stoner believes he would have been quick enough to run with the leaders had Honda chosen him to stand in for a sidelined Dani Pedrosa last year.
The two-time MotoGP champion had offered to stand in for former teammate Pedrosa at Austin, after the Spaniard was forced to miss the race recovering from an arm operation.
But the Japanese manufacturer instead opted to use HRC test rider Hiroshi Aoyama, who finished 11th in Texas before retiring from the next two races.
Stoner, who has now returned to Ducati as a test rider, said his testing pace suggested he could have fought with the frontrunners had he been given the chance to race by Honda.
"I felt ready for Austin, but Nakamoto apologised and told me he was taking responsibility for choosing a different solution," he told Motosprint.
"At that point I thought that somebody was pressuring him to not let me ride. Someone didn't want me to ride.
"I knew I was fast enough to adequately replace Pedrosa. During the Sepang test in February, I had the same pace as Dani, who later won the race, so I think I could have stayed with the leaders."
"Marc felt threatened by me"
Elaborating on exactly why he felt Honda ultimately passed up his services, Stoner said he believed Marc Marquez vetoed any such move.
"At Honda I was only an occasional tester, I never had any other role," said the Australian. "To tell the truth, I don't think they took advantage of my potential. I think Marquez and his entourage felt threatened by me.
"I was at Honda to try new things that the race riders could use, so I was there to help Marc. But they have to do as the number one rider says."