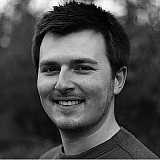 Casey Stoner was surprised at how quickly he became comfortable with the Ducati Desmosedici GP15 during his first day of private testing with the team at Sepang.
The Australian had his first outing for Ducati since 2010 on Saturday, completing 54 laps of the Malaysian circuit with a best unofficial time of 2m02.1s, only using a single set of tyres.
"It was a very positive day," Stoner told media after the test. "I was surprised by how it went, I didn't expect to be comfortable on the bike so fast.
"The front felt a little strange, but I was riding a new bike and on Michelins. There is room for improvement, but I think it's a good package, and every step we made is headed in the right direction.
Asked about the strengths and weaknesses of the GP15, the two-time champion added: "I found some good things and others we need to work on, like with any bike.
"The engine is fantastic, and [its other strengths are] the stability under braking and in slow corners. As for the rest, it's difficult to know if my feelings are because of the tyres or the chassis."
Stoner – who was coy on the subject of making a wild-card race outing for the team during 2016 – also said he was happy with his lap times, but that he had no real targets beyond helping Ducati to become more competitive.
"The engineers are beginning to understand my language and I'm giving them my views, I think this is the most important thing," he said. "I was able to give them feedback despite it being only the first day.
"I'm a tester, not a racer, and I don't have specific goals. My job is to help."
Fellow test rider Michele Pirro resumes sole testing duties aboard the new GP16 on Sunday, ahead of the start of official pre-season testing on Monday - with Stoner now set to ride for a further day at Sepang along with the rest of the class of 2016.