Get alerts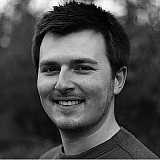 Casey Stoner could be set for a return to MotoGP in 2016 as a test rider for the Ducati squad, opening the door for wildcard outings with the Italian team next year.
Stoner called time on his MotoGP career at the end of the 2012 season, having won the world championship for Ducati in 2007 and adding a second crown to his resumé with Honda in 2011.
Speaking in Valencia, Ducati Sporting Director Paolo Ciabatti confirmed to the media that there had been contact with the Australian, but pointed out he remains under contract with Honda until the end of the year.
"Casey is a hero to Ducati, he won many GP races and the title in 2007," said Ciabatti.
"Obviously he moved to Honda [in 2011] but he is still in the hearts of all the Ducati fans, and has a great relationship with many Ducati people.
"Let's see what what the future brings - he is under contract to Honda until the end of this year, but if there is a chance to do something with him, we would love to do it."
Speculation about a reunification between Stoner and Ducati first emerged last month against a backdrop of worsening relations between the two-time champion and Honda.
The Australian had reportedly offered his services as a replacement for the injured Dani Pedrosa earlier this year, but this was refused by Honda.
Stoner then competed in the Suzuka 8 Hours race for the Japanese marque in July, but crashed out due to a stuck throttle, leaving him with multiple injuries.
Honda, however, was slow to admit that it was a mechanical problem responsible for the accident, initially blaming rider error before later issuing a statement confirming otherwise.