Get alerts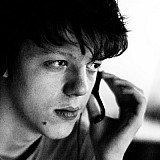 KTM's new MotoGP signing Bradley Smith says the Austrian marque's track record of success in numerous bike racing categories gives him the faith it'll excel in MotoGP.
KTM will join the MotoGP grid as a works entry in 2017 and Smith, who has done three seasons in the premier class with Tech3 Yamaha, has become the Austrian manufacturer's first rider signing.
Speaking about his motivation behind the move after the 2016 season opener in Qatar, Smith said: "As a manufacturer, everything they've turned their had to, they've been very successful - from motocross to off-road to enduro - to now Moto3 as well.
"So you have to believe they'll do the same with MotoGP.
KTM project feels "built for me"
Smith added: "Its a project I believe is built for me.
"The fact, you know, it's gonna be taking a new project along and being part of development - that's something that caught my eye.
"I don't usually take the easy routes - and I think everyone involved in that project knows how hard it's gonna be. But I know there is a lot of talented guys inside of there and I believe that they are all plenty motivated and willing to do a great job.
"They got me on the development side and I'm keen to see what they've done."
First contact in December
Although Smith revealed that the contract was only signed on the eve of the Qatar grand prix, the Briton confirmed KTM had first reached out to him back in 2015.
"First contact happened in December, actually, while I was in Thailand," he reacalled.
"I saw an Austrian number, it was a missed call... I was like 'okay, there's not many people I'd call back while I'm in Thailand, but let's have a look at what this is'.
"I spoke with Mike [Leitner, KTM MotoGP consultant] briefly, they expressed their interest, I passed it on to Bob [Moore, manager] and the rest of it has been in the background ever since."
Additional reporting by Jamie Klein