Get alerts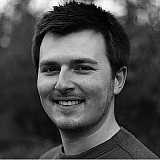 Bradley Smith says KTM's announcement that he will remain a race rider for the Austrian marque in MotoGP in 2018 solves an "awkward situation".
KTM issued a statement on Wednesday confirming that Smith will remain teammate to Pol Espargaro next year, despite his struggles to match the Spaniard this season.
The pressure on Smith was increased by KTM's test rider Mika Kallio impressing in a series of wildcard outings aboard the RC16, the most recent of which came at Aragon last month.
Kallio's strong performances, including a 10th-place finish at the Red Bull Ring in July, had led to speculation that the Finn was in contention to swap roles with Smith in 2018. 
Speaking about the announcement, Smith said no longer having to deal with constant questioning about his future will allow him to focus fully on ending the year strongly.
"It stops you guys [the media] having to ask questions and the awkwardness of having to answer them," he said.
"In terms of the team it's also easier, because the questions were coming left, right and centre, which makes it an awkward situation for everybody. 
"So that's nice it's all out of the way, we can concentrate on these final four races and then the winter tests at Valencia and Jerez, trying to work on some better performances."
The fact Kallio was handed an extra wildcard race in Aragon led to suggestions that the Spanish venue was a deadline for Smith to prove he deserved to stay on at KTM.
But the Briton insisted this was never the case, adding that he always envisaged he would get to see out the two-year race contract he signed at the start of last season.
"The focus on Aragon [being a make-or-break race] was only external," Smith said. "Internally, those type of results weren't the main focus."
"Everyone made a big deal of Aragon being the deciding factor, but internally KTM had their own plans and scenarios."
Asked if he ever personally felt his ride was in danger, Smith replied: "We've stuck to the programme we signed at the beginning of 2016.
"We're going to finish that like we started, which was always in my mind how it was going to play out."