Get alerts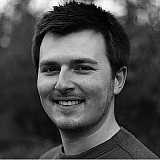 Tech 3 Yamaha duo Bradley Smith and Pol Espargaro are both facing a critical season for their respective futures in MotoGP, warns team boss Herve Poncharal.
With uncertainty surrounding the factory Yamaha team's line-up in 2017 – Valentino Rossi must decide if he wishes to continue racing, while Jorge Lorenzo is also out of contract – both Smith and Espargaro have the chance to secure a works ride with the Japanese manufacturer.
As such, Poncharal says his riders must show they are able to deliver the kind of form that would be expected from a factory rider, warning that the safety net of a Tech 3 ride can't last forever.
"2016 is a key year for Bradley and Pol," Poncharal told Motorsport.com. "This is Bradley's fourth season in MotoGP, while Pol is starting his third.
"You can't always be a youngster who's learning. If you have worked well, learning in a good team with great bikes, you should be ready to join a works team – otherwise, you should question yourself.
"Tech 3 is a junior team, testing and nurturing young riders as part of a Yamaha partnership. Therefore, they must show they can shine to get a factory seat for 2017."
Smith enjoyed a breakthrough 2015 season, finishing sixth in the points and comfortably outscoring Espargaro, and Poncharal says the Brit would be a worthy asset to any manufacturer team – and not just Yamaha.
"Bradley really impressed us in 2015," said Poncharal. "He's the only one, along with Valentino Rossi, who scored points in every race.
"He's consistent, which is very important, and he has shown that he's good at setting up the bike.
"Bradley is not Marc Marquez, Jorge Lorenzo, Casey Stoner or Rossi – which is fine, I think he's aware of that. However, I reckon there are many works teams who would be interested in him.
"Thinking of Suzuki, KTM, the new Aprilia, maybe even Ducati, there obviously are opportunities. And why not Yamaha? 2016 is yet to come, he could create a sensation."
"Pol needs to be more serene"
Espargaro, meanwhile, endured a tough 2015 campaign, as well as a difficult start to pre-season testing in Malaysia, and Poncharal thinks the Spaniard could learn from Smith's experience.
"The 2015 season wasn't good for Pol, in particular far from being as good as his teammate's," added Poncharal.
"Our job is to help him. We know his potential is great, we just need to try and channel all of that. Bradley also had a tough start, but he questioned himself and I hope Pol will do the same.
"For the last two seasons, Bradley has been a lot more serene, a lot less stressed."
He added: "2015 wasn't easy for Pol and he thought the tyre change [to Michelins] was going to solve everything. But we're very much aware that there never is one thing that solves everything.
"You also need to detach yourself, have a method, be a little more serene."
Interview by Lena Buffa